Thank the good Lord forrr nap time,
Fa la la la la, la la la laaaa!
There are some mornings I wake up ready to take on the day - in full mom force - making festive cookie cutter breakfasts with special touches, doing craft after craft after craft, and then leading a dance party all by a smooth sailing nap time.
Then there are the days where I wake up wondering how much longer until nap time so I can nap too (although come nap time, you know that's not an option.) And then they fight nap too, boo!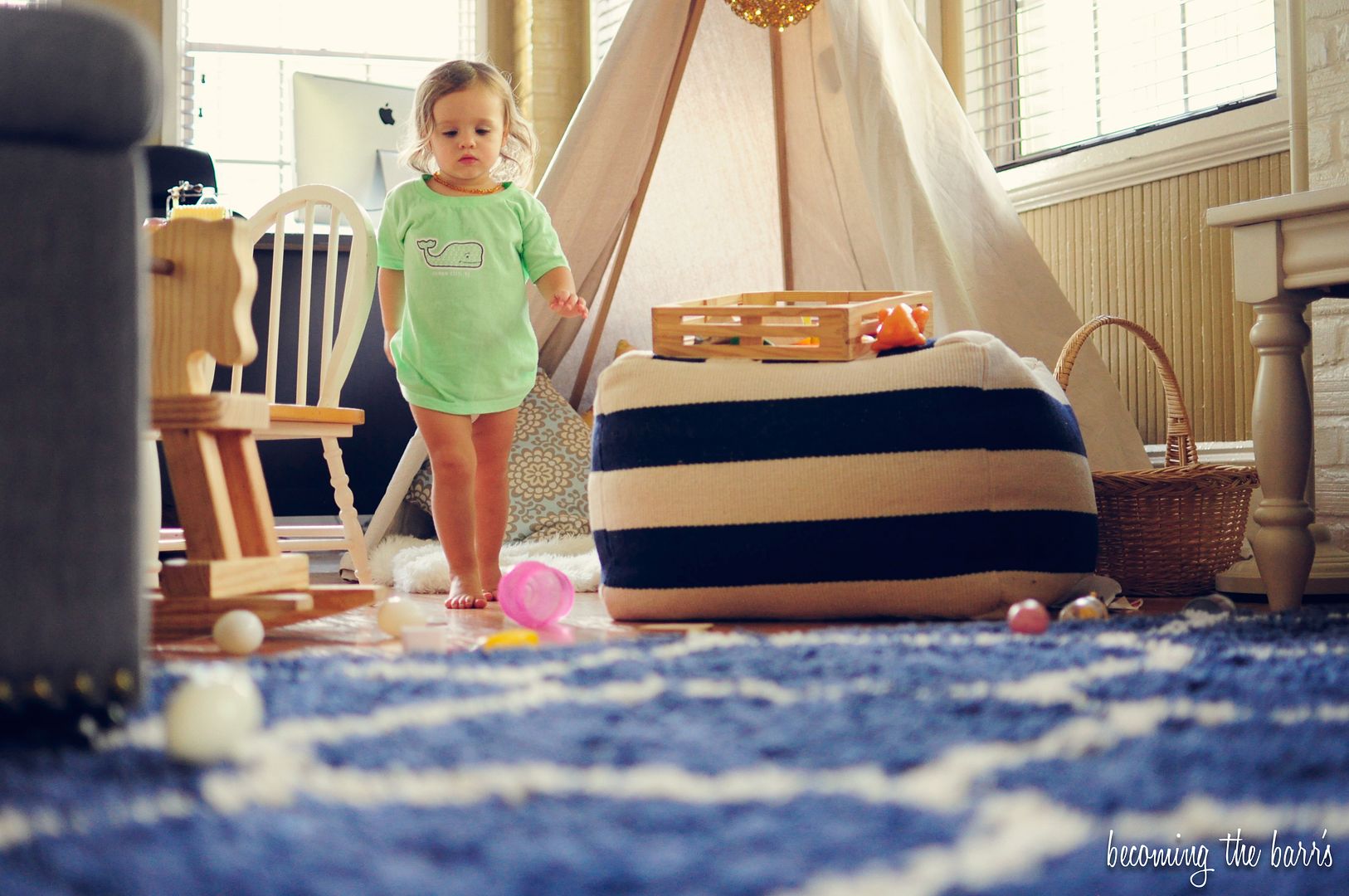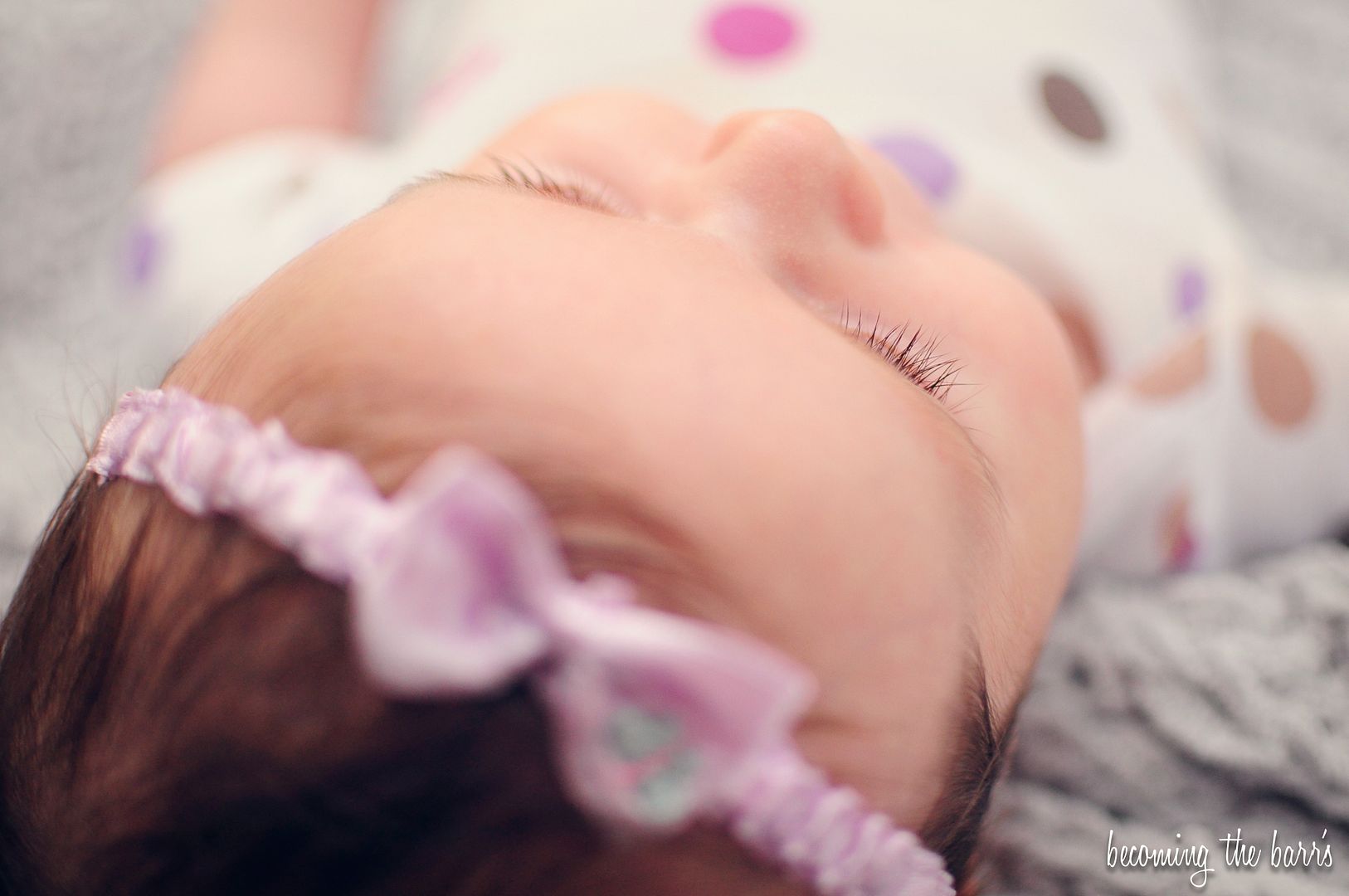 I never know which type of morning I'm going to get til it's here though. I have learned -- 95% of how my day at home with the girls is going to go is all based on my attitude and outlook. When I was sitting behind my computer at work a few years ago counting down the hours until 5:00, without a doubt, I used to look at 'stay at home moms' as having SO. MUCH. FREEDOM. I couldn't wait to be in that situation, if it were ever a possibility! Sitting on the couch watching recorded shows sounded wonderful while the children played independently on their own. HA. Somebody laugh in my face now, please! I had more time to watch recorded shows when I worked full-time and didn't have children than I do now and I really can't even explain why or what I do all day. I suppose working from home takes up whatever free time I could have and it also makes it somewhat tough being that J is gone from before we wake up til after we go to sleep many days, but it is true that no matter how much I love being with my cheerful bundle of joys, I surely do their enjoy nap time, too. I'm only human :) (..And it's my time to clean up after a toddler tornado tears through.)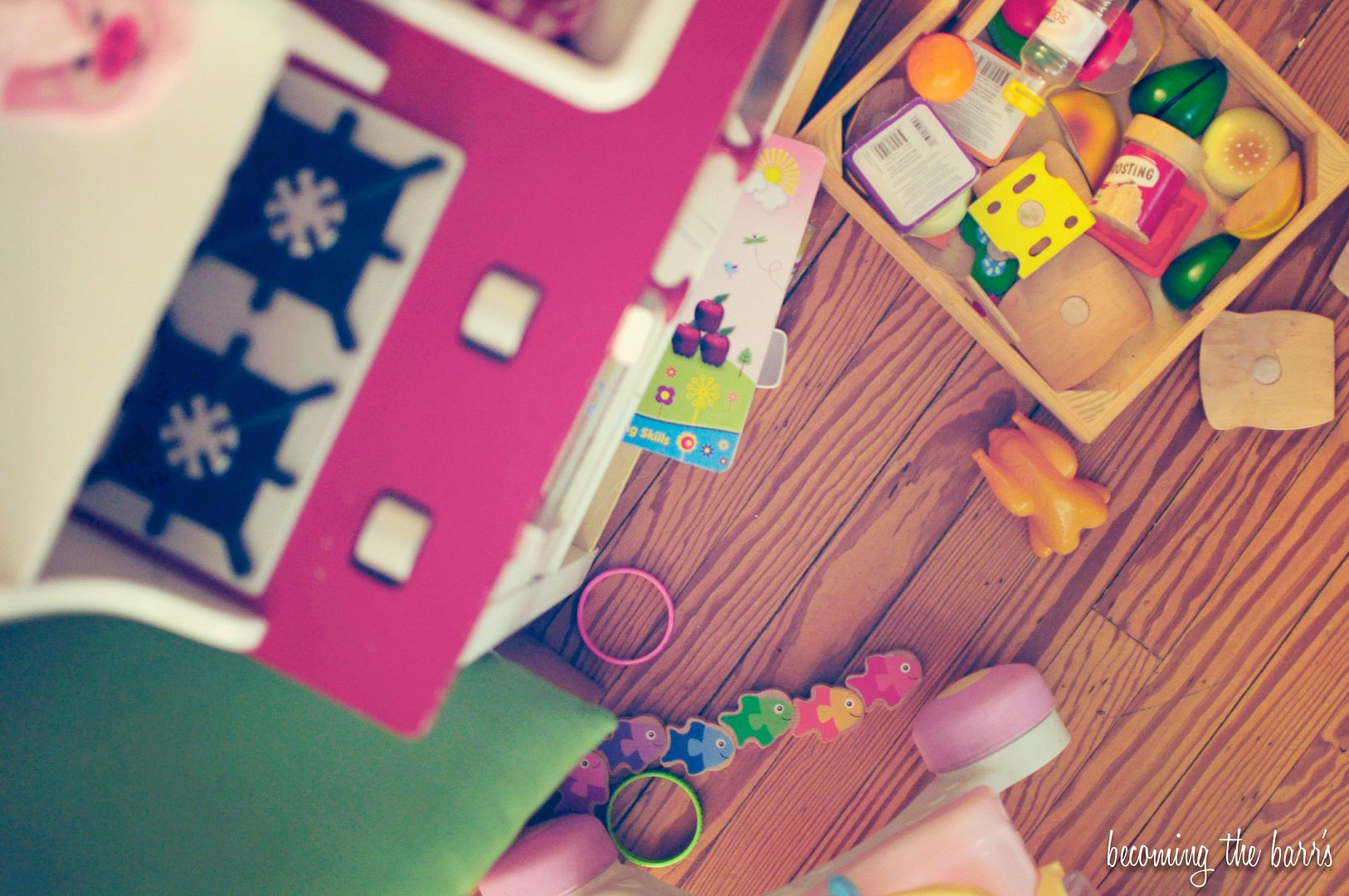 But then I look at pictures of my girls and end up missing them while they're sleeping anyway!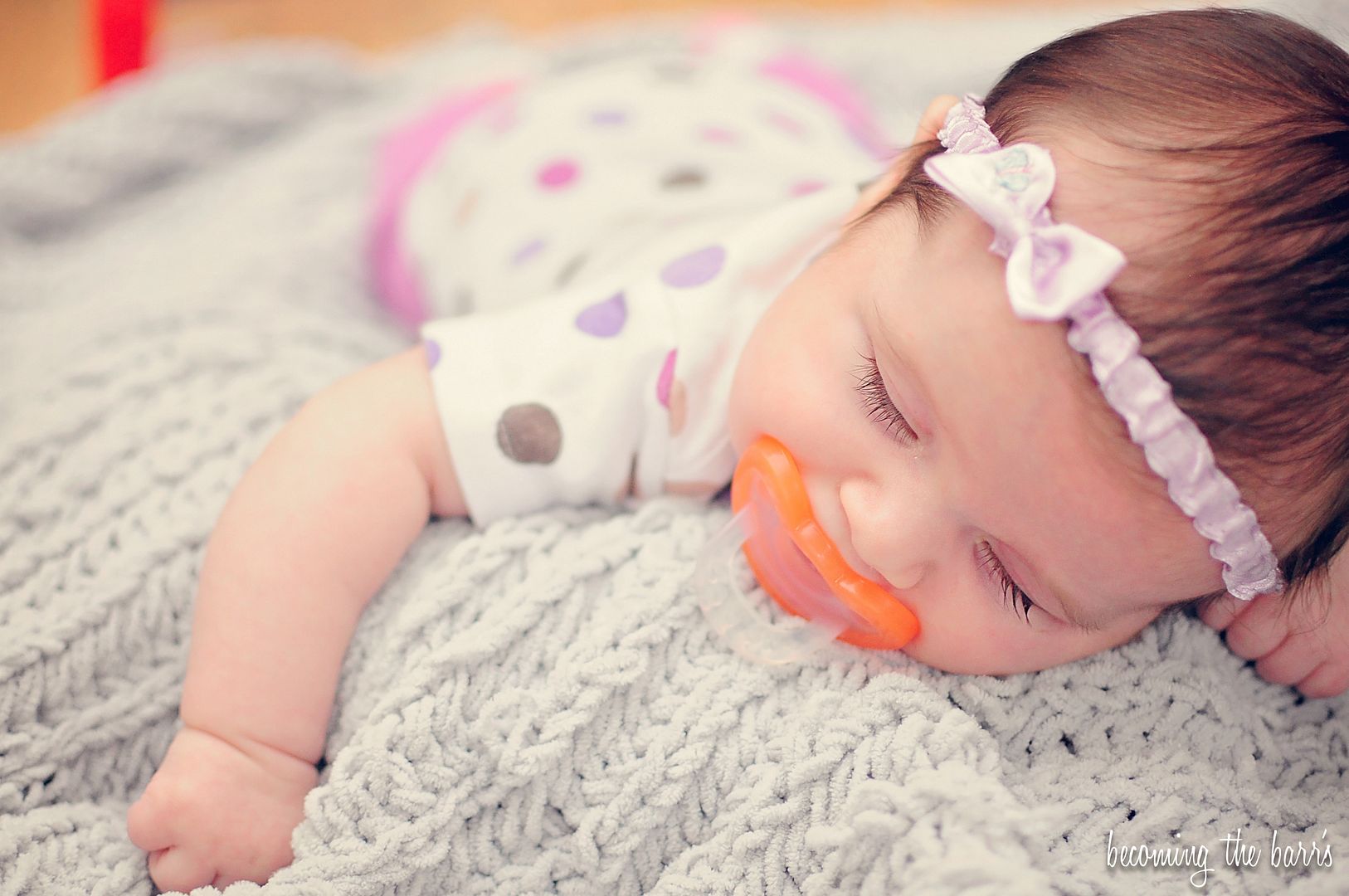 Between warding off monsters from under 2 year old's beds (which, by the way, I thought only happened in movies), and trying to keep this baby from falling asleep during tummy time (because that's way easier than trying to strengthen those neck and arm muscles!), we are having Christmas music dance parties, Mickey Mouse Clubhouse or Sofia Christmas specials and reading about Stinky Face's Christmas fears. And in between all of that, my crazy toddler who decided to get the world's worst attitude 2 weeks after turning 2, is wreaking havoc in our home - destroying baskets of clean laundry, knocking down neatly stacked books, or throwing pillows, toys, and blankets off the couch one at a time. Girlfriend has learned to be cray, cray. And this already fairly patient momma is learning how to be more and more patient than I ever knew possible - one day at a time!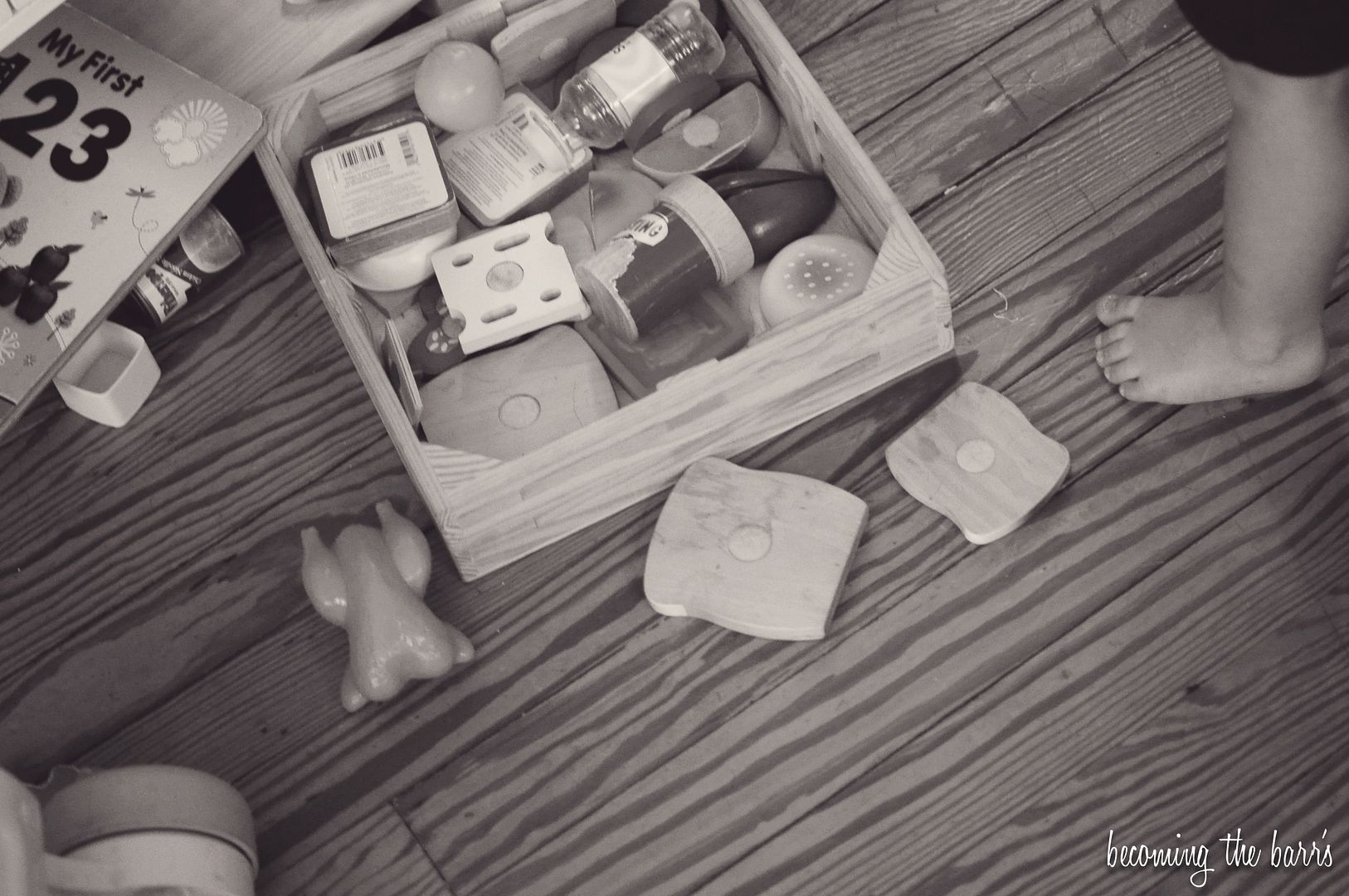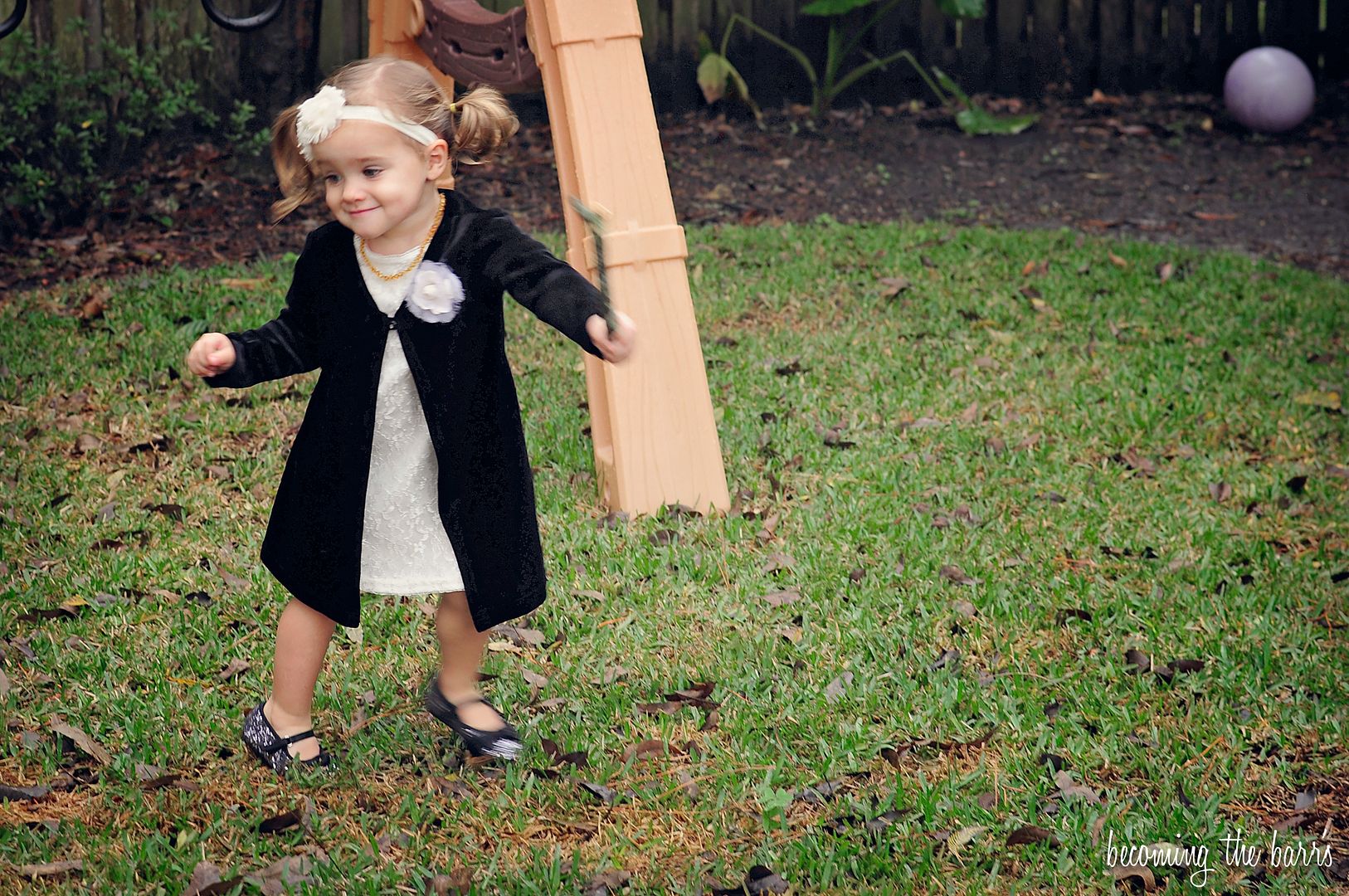 I most definitely have not learned how to stay mad at that face, though...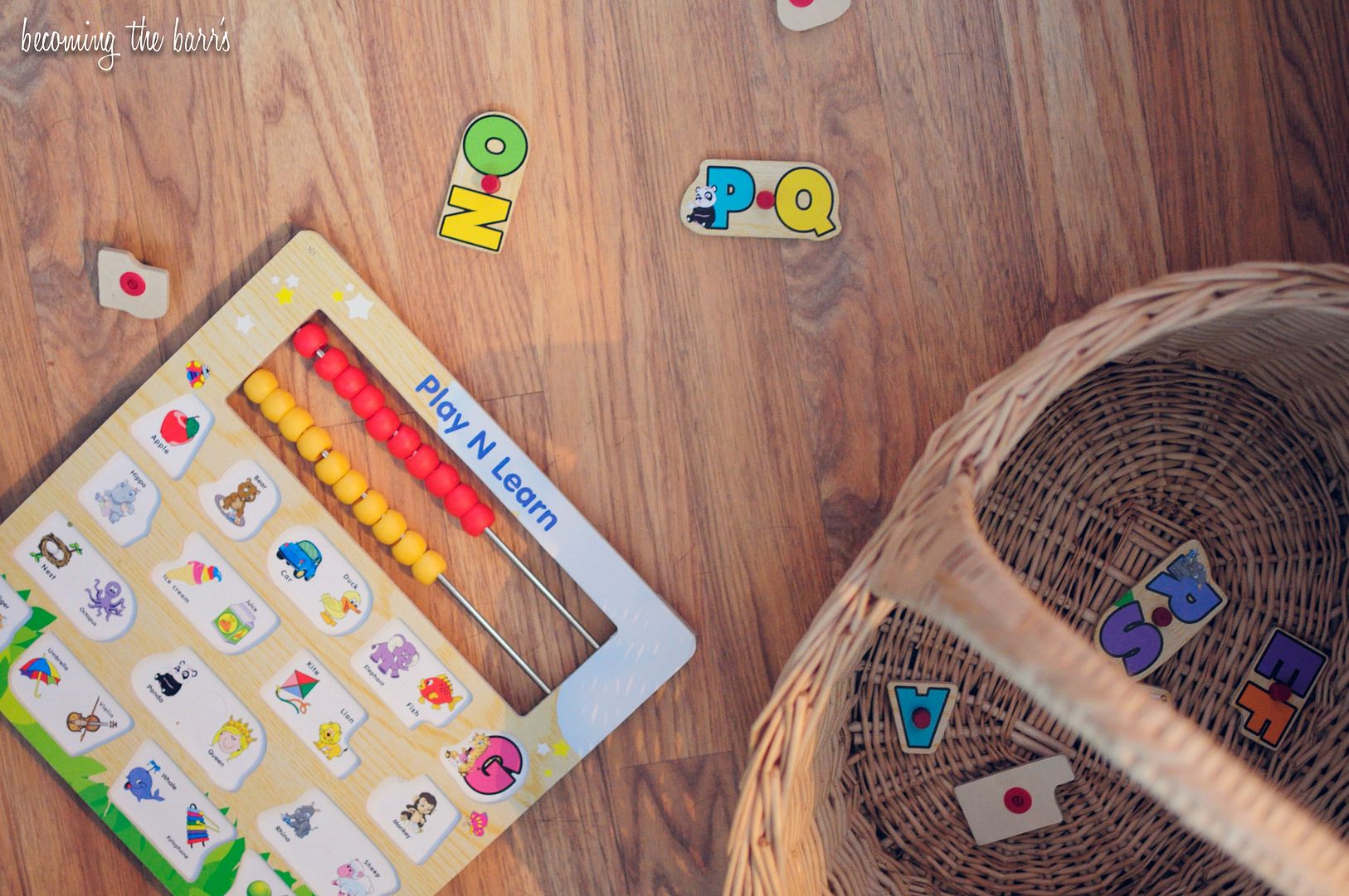 Am I complaining about the craziness in any way? Most definitely NOT. The days can be tough, that's for sure. But for every little crazy moment, there are 100 more amazing moments. 100 more toddler giggles, newborn smiles, silly new sayings, spontaneous "I love you, Momma's", comfy couch cuddles, sweet kisses, and perfectly acceptable messes that just scream "this home is full of life and love!"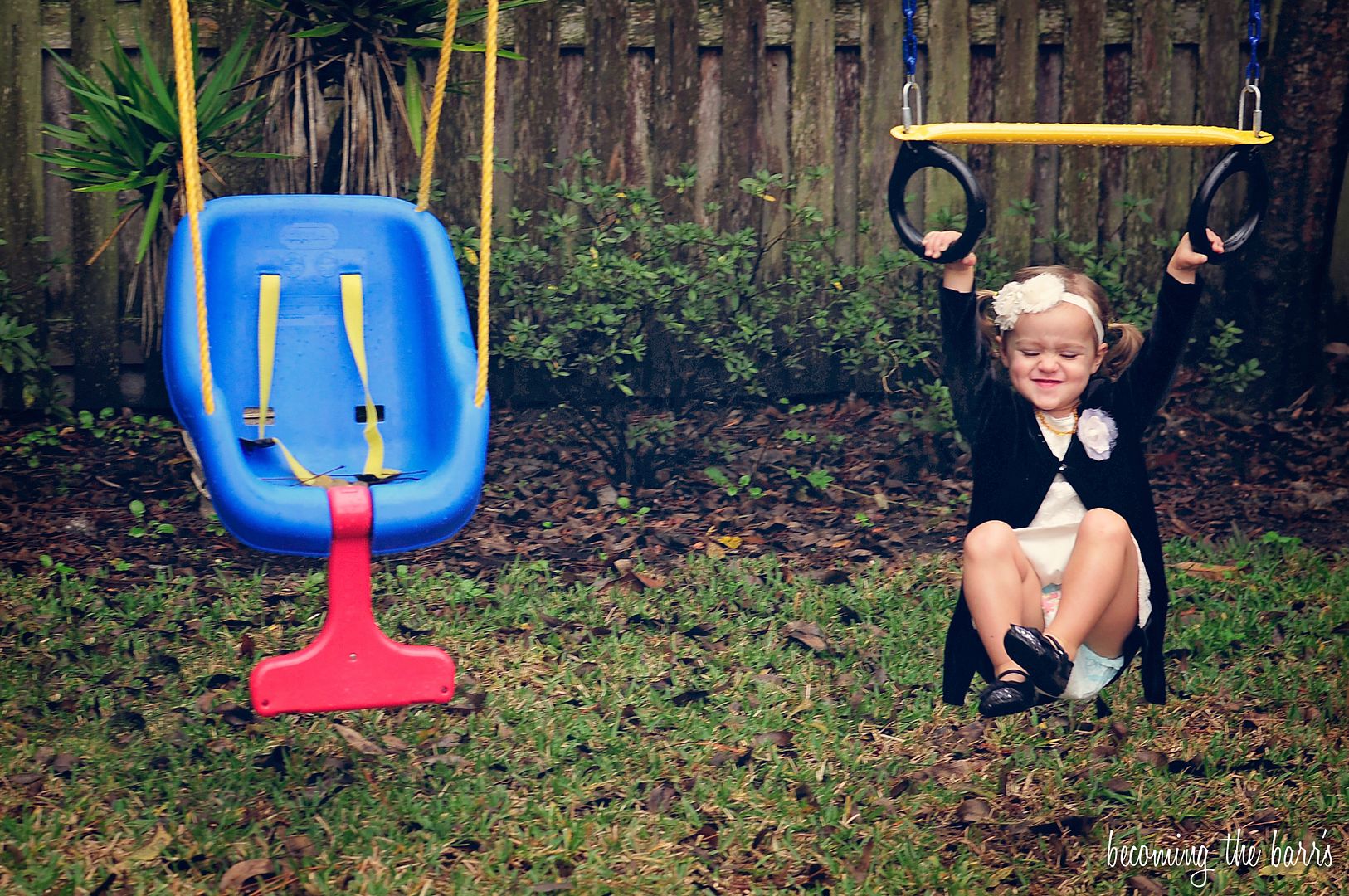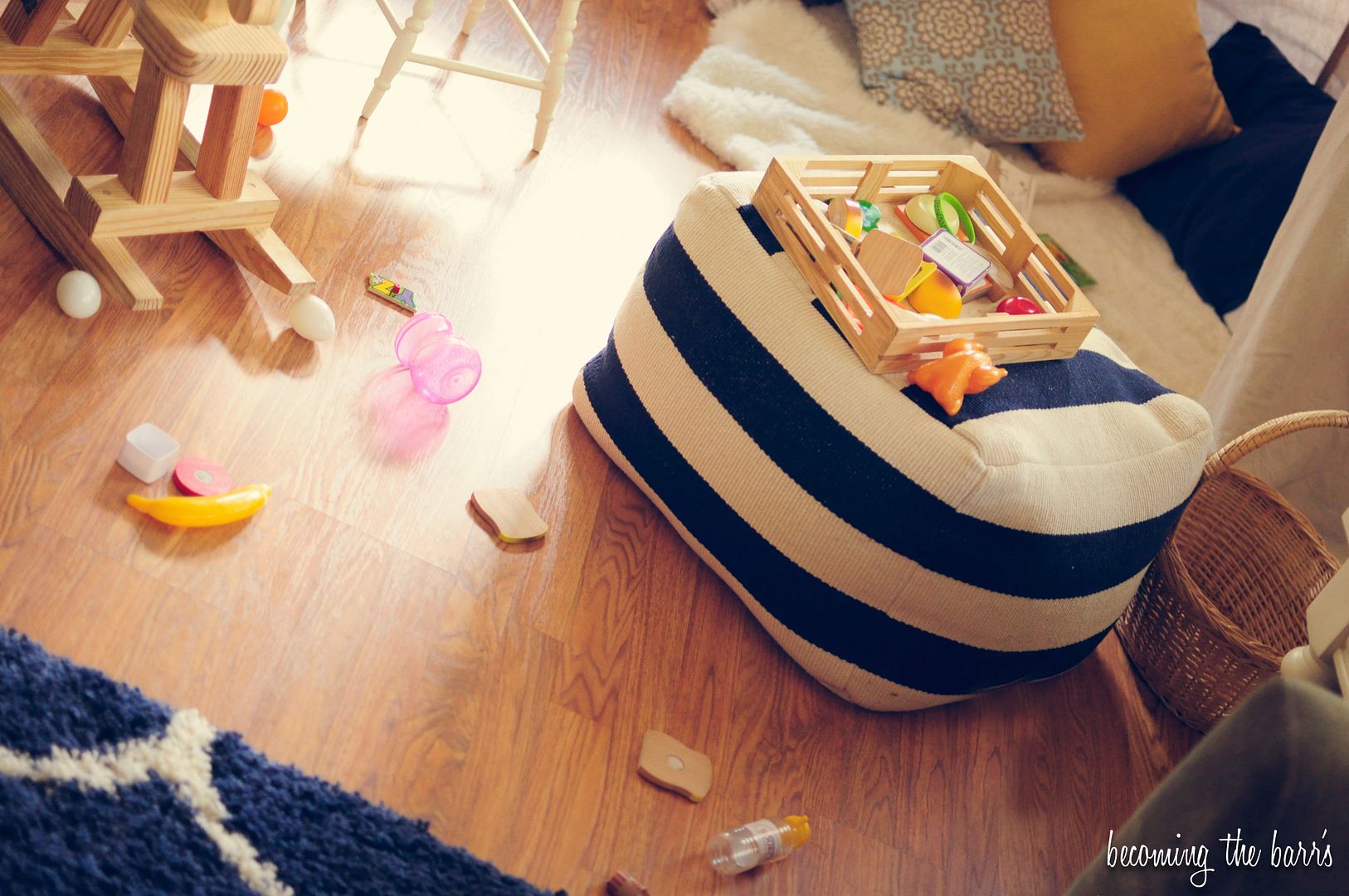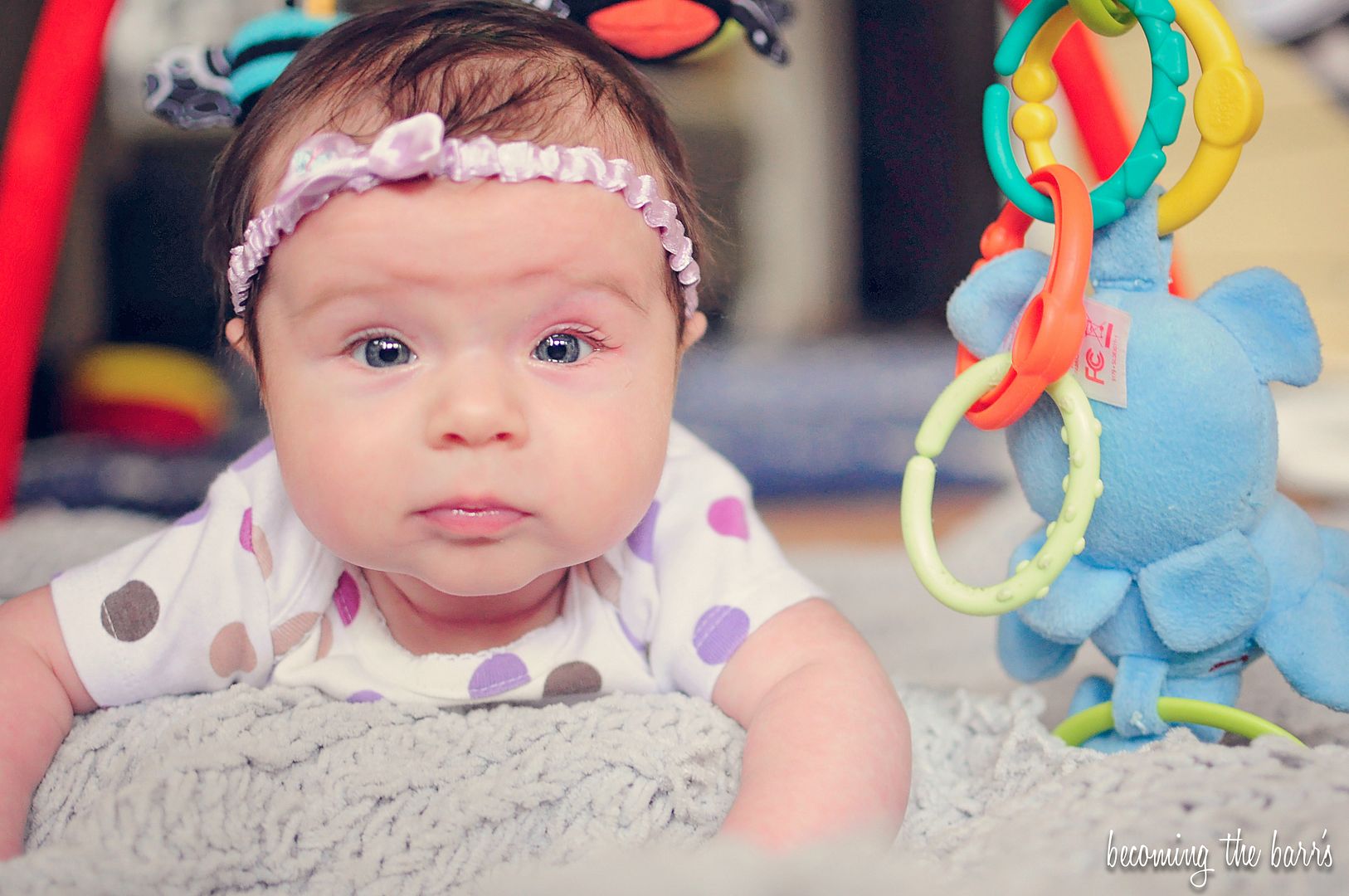 After a (usual) crazy morning, the calm of nap time reminds me that this is exactly the life I've wished for and want with all my might! I want the chaos and messes and craziness. I often think about how one day I will greatly miss
these
crazy days! I'll take my one quiet hour a day (if I'm lucky), peeing with an audience, and always being needed by one of our little girlies vs. a quiet house any day!
Now if you'll excuse me -- I've thoroughly enjoyed this nap time, but there's my cue. Babies are calling for me and it's time for our daily Christmas music dance party.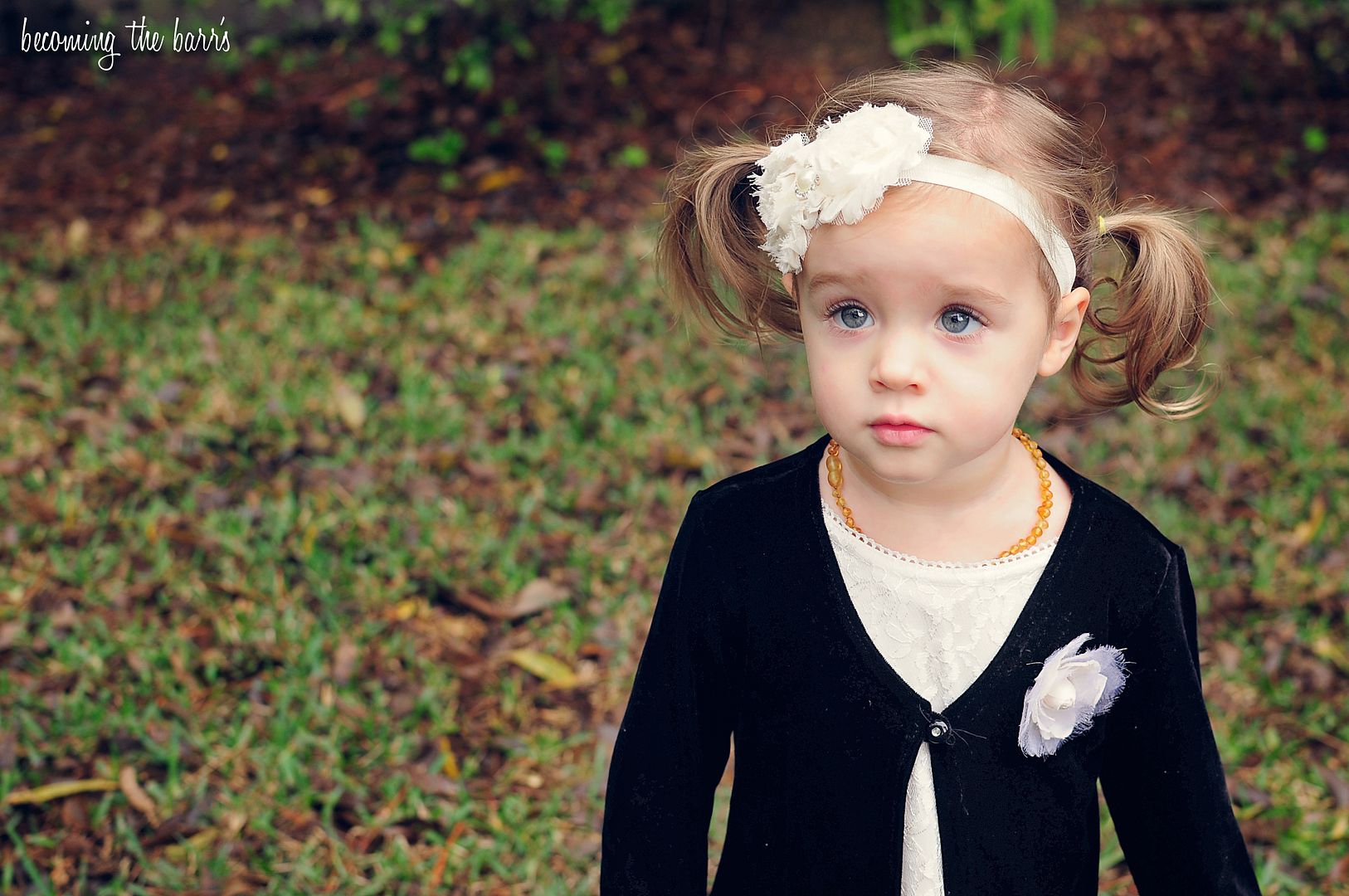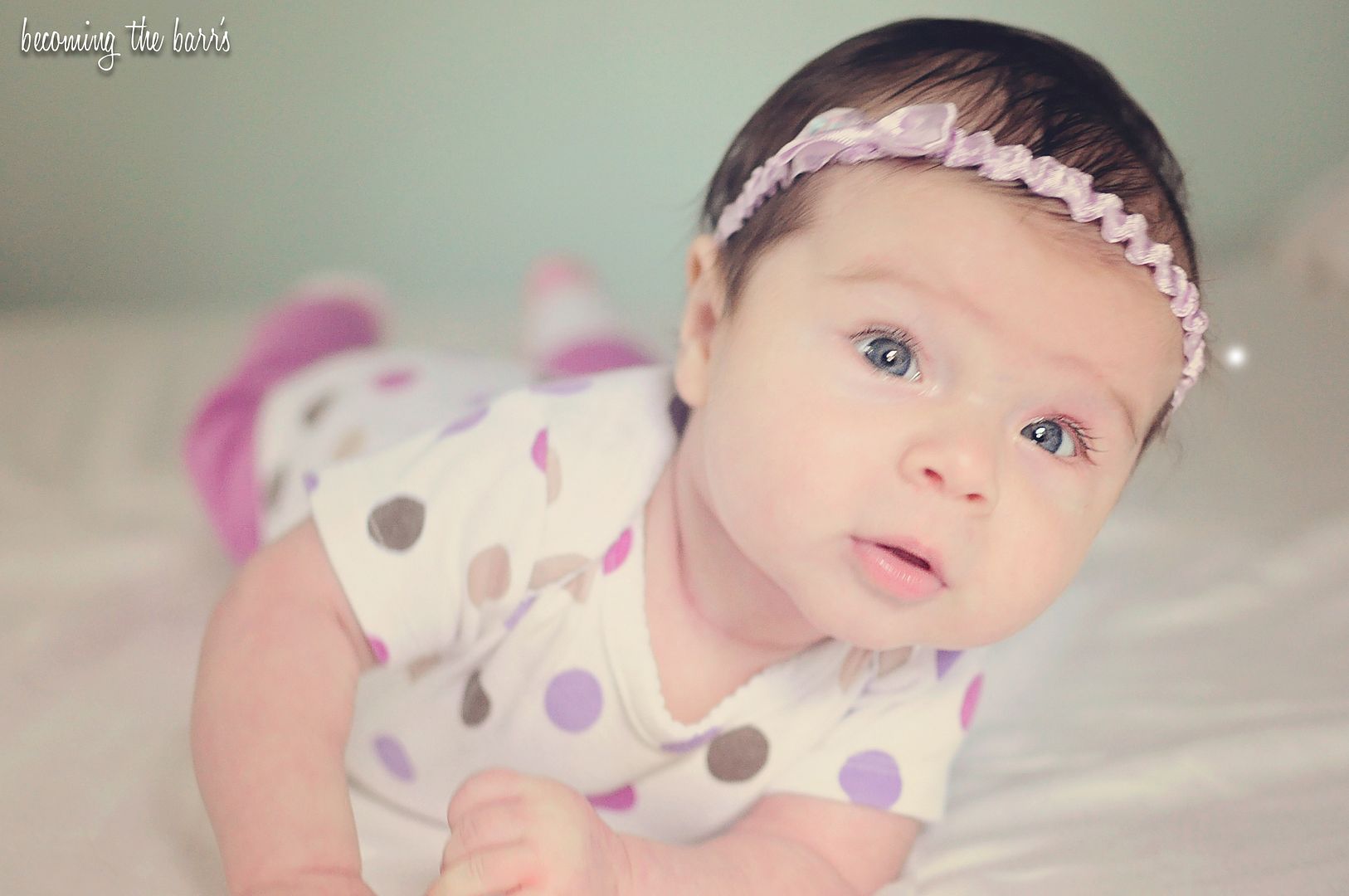 Thank the good lord for our babies, Fa la la la la, la la la laaaa!