Where Small World meets big dreams. Where magic dances on every corner. Where babies, kids, teens, and adults alike gather to share laughter, joy, and dreams coming true. Where trouble melts like lemon drops.
That's
where we were 2 months ago. Celebrating Lil E's first trip to Disney World.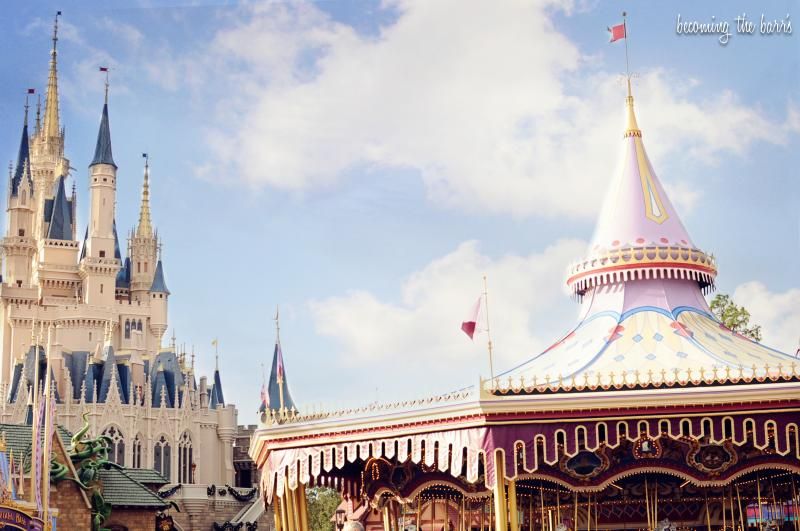 There's been magic and busy-ness and much in between then and now, along with a baby transitioning into toddlerhood and stealing the hearts of those around her left and right, but that won't stop me from sharing our magical vacation on my little piece of the internet world. It was far too dreamy to forget about.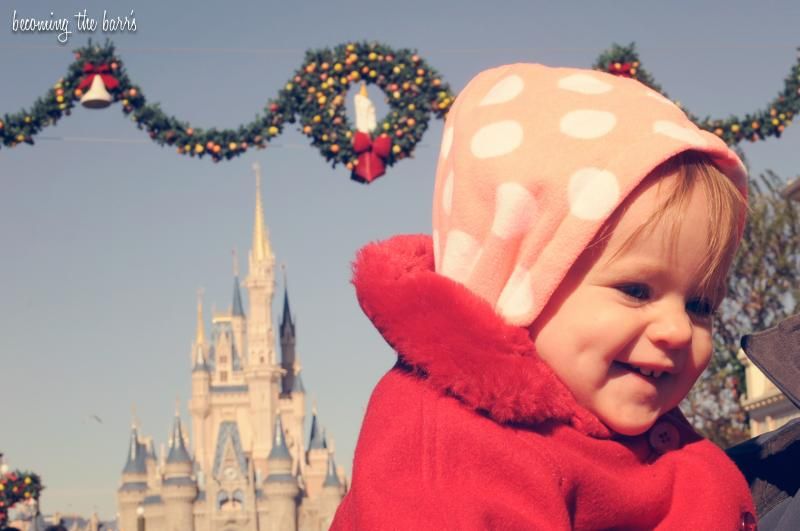 Of all the times we've both been to Disney World as kids, remembering the magic was the most enchanting part about it - that's what rises above the sweating, whining, and begging for just one more Disney souvenir cup drink. It's remembering how Disney
felt
through the eyes of our childhood selves.
But I'm not quite sure that remembering how magical Disney felt as a child can top seeing Disney through the eyes of our own child. The magic was multiplied tenfold.
We had been saving our credit card rewards points for years. Before we were even married actually. I think we may have had big plans at that point to save 'em up for years to go on some big extravagant trip filled with beaches, fruity alcoholic beverages, and sunshine for miles. But instead, we planned a trip based solely around what would be best for our family and where we are at this point in life. Where baby girl could have fun, where we could have fun, where memories could be made, where babies are welcomed whole-heartedly and no one would mind a child around, even after the longest of days. After a few ideas were thrown around, we were set on Disney. And then came the fun before the fun - the planning. Oh, how I love vacation planning!
Little did I know just how amazing this one trip would be, especially for our sweet baby girl.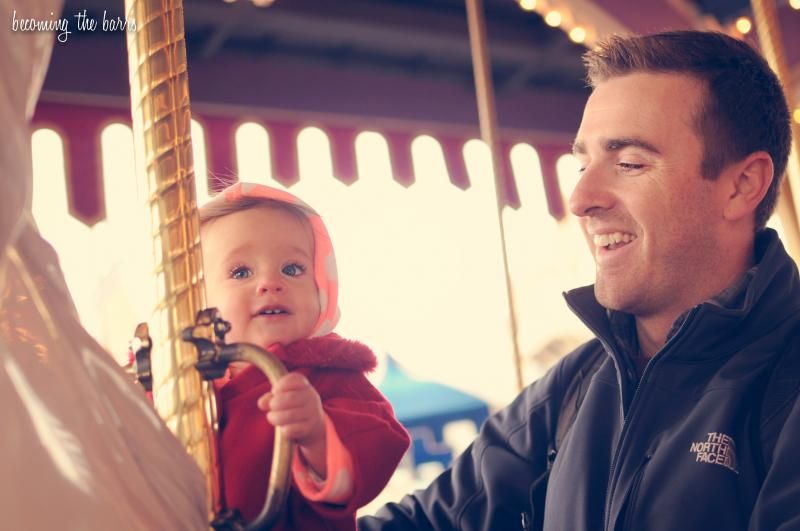 Visions of sweet baby giggles running happily through the cobblestone pathways of Main Street, along with magical Disney resorts, wide-open eyes seeing Mickey Mouse for the first time, spinning in tea cups, and a swirl of fireworks, love and family moments started blending together in my dreams.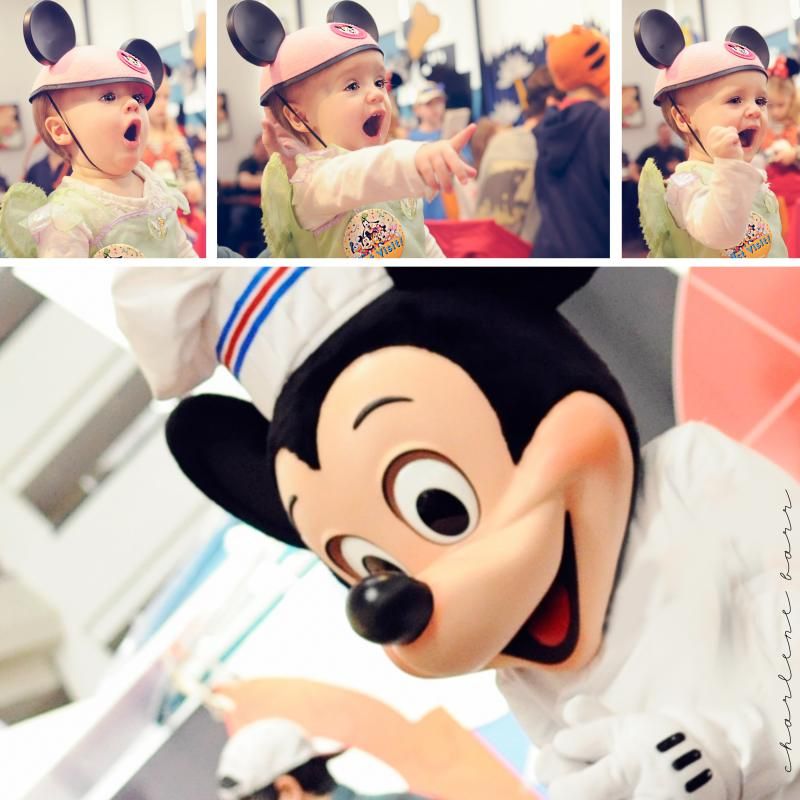 Visiting Disney during New Years time fulfilled my every wish. It was Disney World and Christmas decorations - two of my favorite things in life - mixed together for an incredible backdrop to a wonderful family vacation.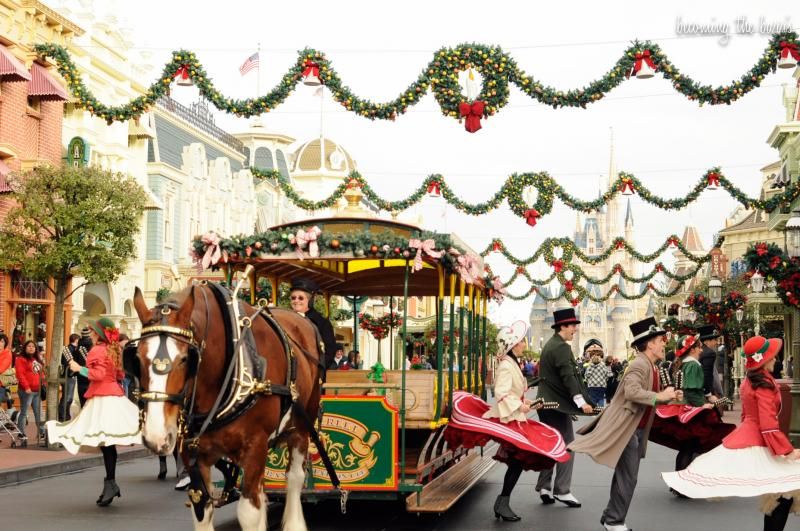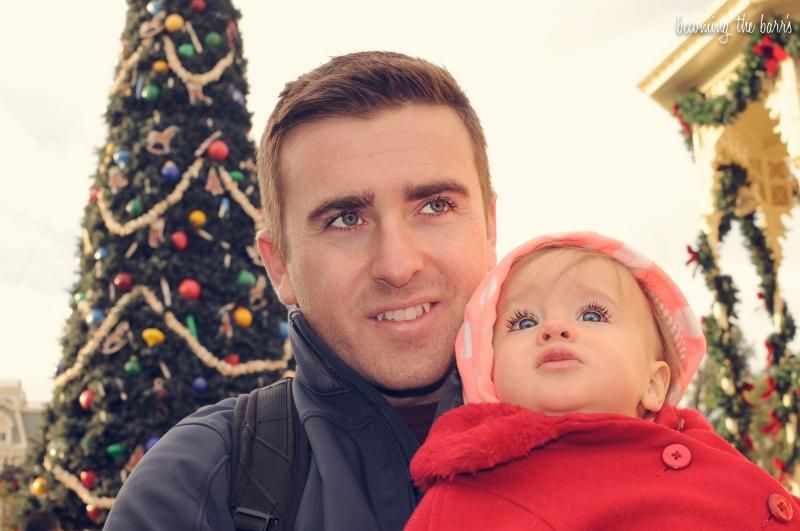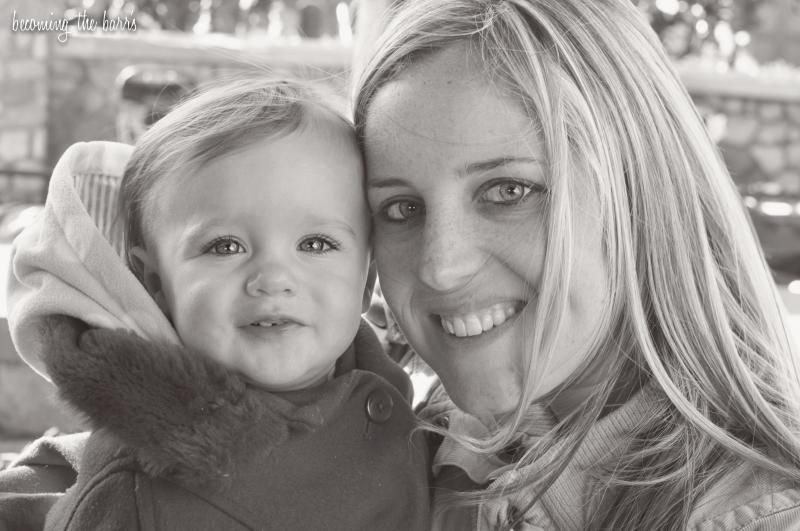 We stayed at
Disney's Wilderness Lodge
, nestled away on a gorgeous lake, tucked peacefully behind overgrown pine forests, and easily forgettable that we were only a mere 5 minutes from the Magic Kingdom entrance.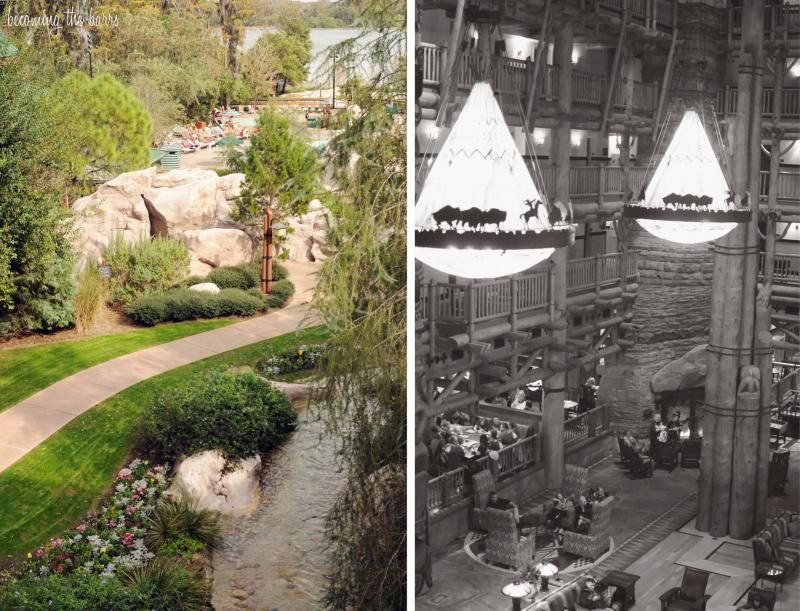 The view from our room - just breathtaking
(above left photo)
. And the lobby that the entrance to our room overlooked - just gorgeous. We even got to watch the Electric Water Pageant pass by on the lake from our room each night.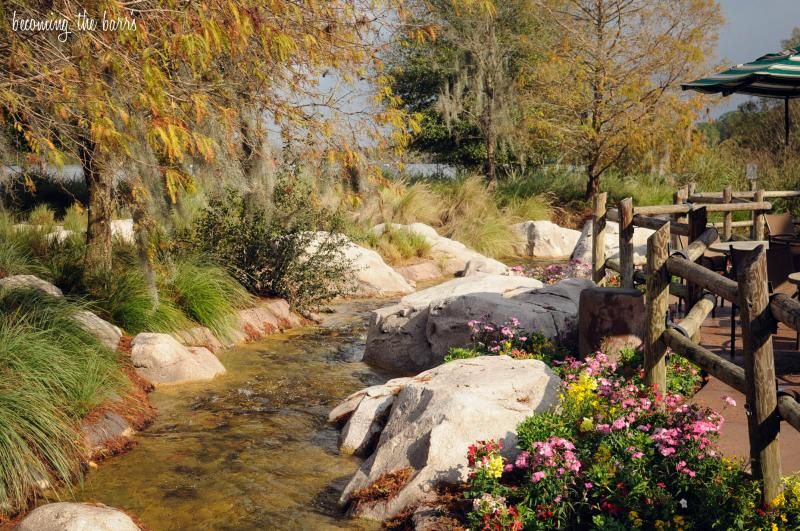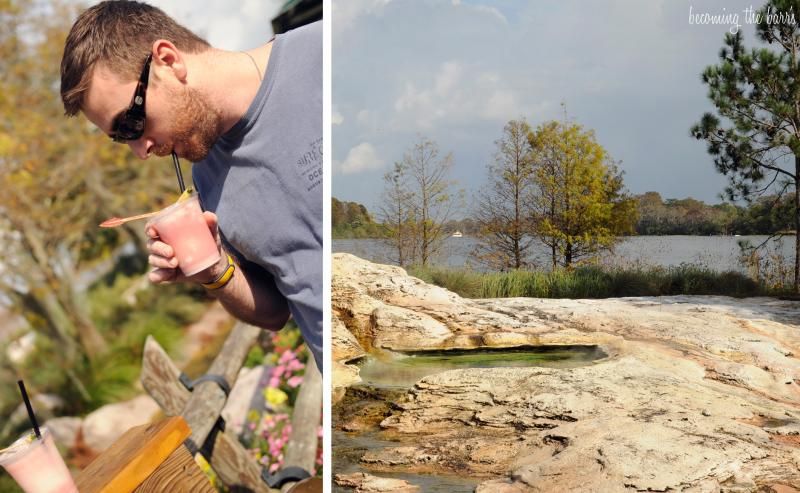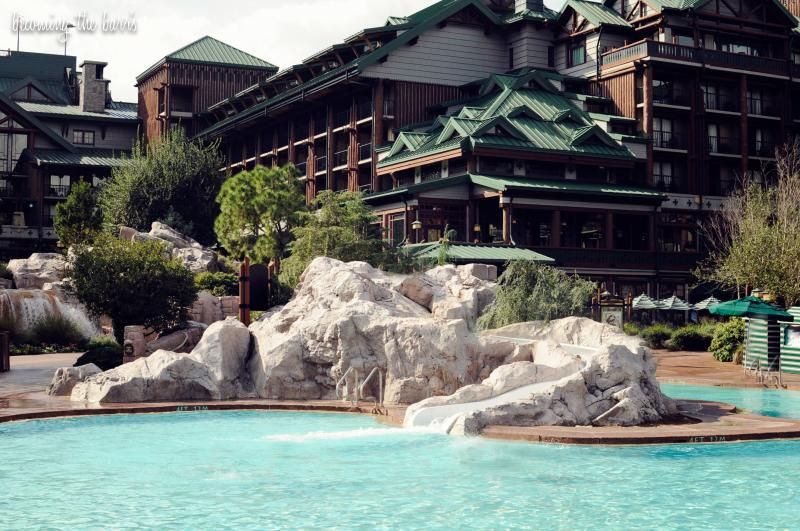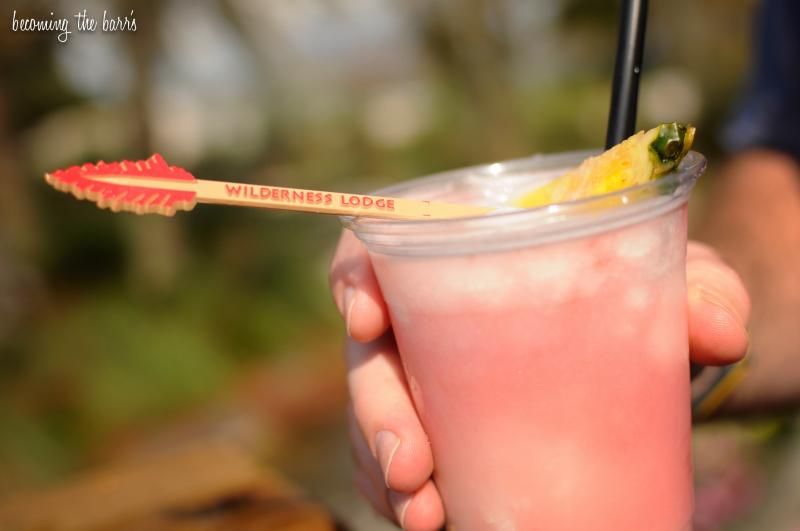 We enjoyed the poolside beverages, the tranquil nature trails, the erupting geyser show every hour, the comfort of the warm lobby fireplaces, and the daily evening campfires - complete with marshmallow roasting.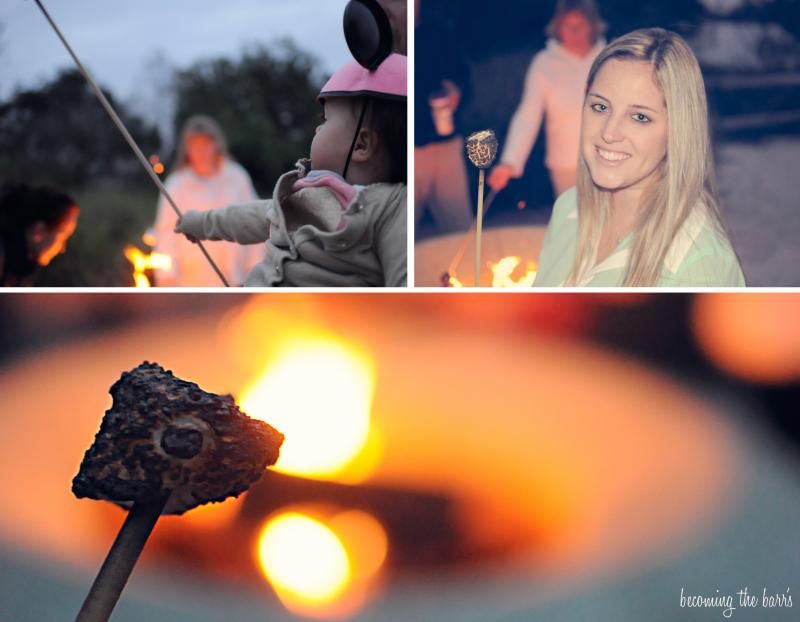 And this little girl was just as excited as we were upon arrival - surely, her excitement could not be hidden on our first night.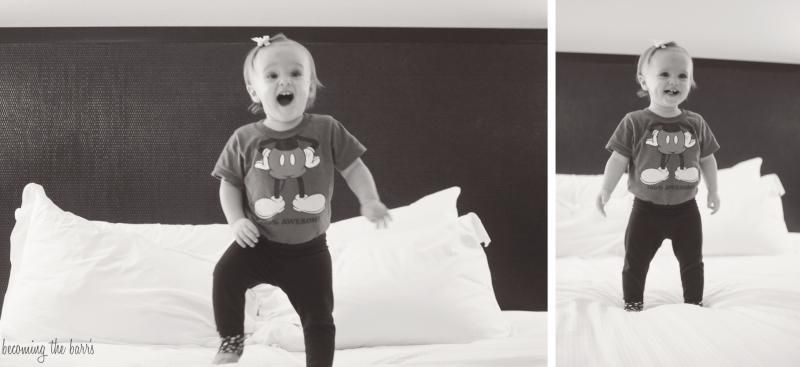 New Year's Eve was spent in Downtown Disney.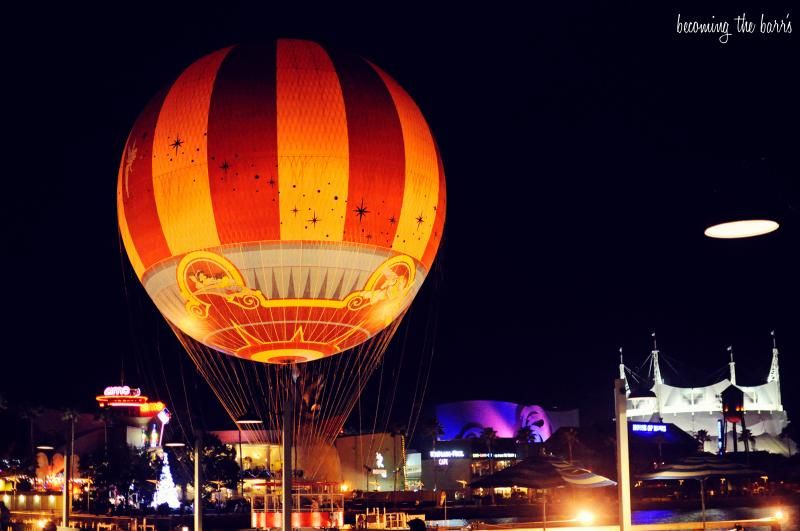 Walking up to the Irish pub just as the band began to play one of our most favorite 'feel good' songs - 'Wagon Wheel' - we were just simply happy. Happy to be exactly where we were in that moment.
Take me back!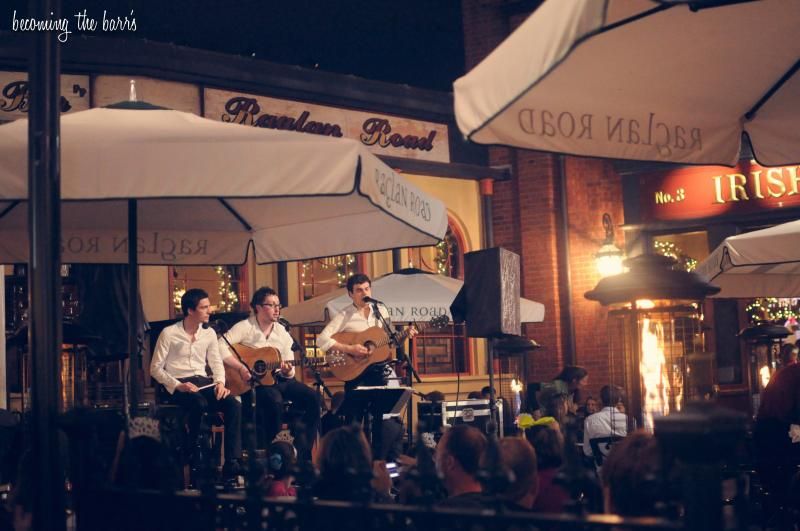 And on an evening where we anticipated insane lines and uncontrollable crowds, we were pleasantly surprised at how well Disney planned for everything. Those Disney Imagineers just keep on thinkin'...Many extra tents set up all around the Downtown Disney area, making it very convenient to get anything we wanted. We made it back to our room just in time to catch fireworks from our balcony while our sweet girl slept. It was a wonderful night and a wonderful start to 2014.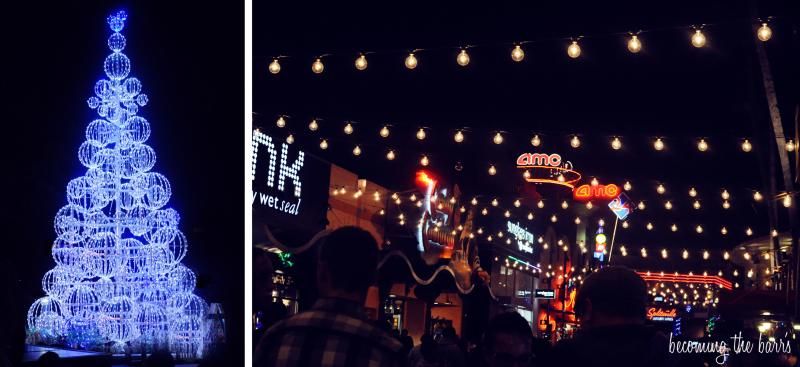 I can't even tell you how much this girl enjoyed the carousel. Wherever we could find one, she was on it - several times at that.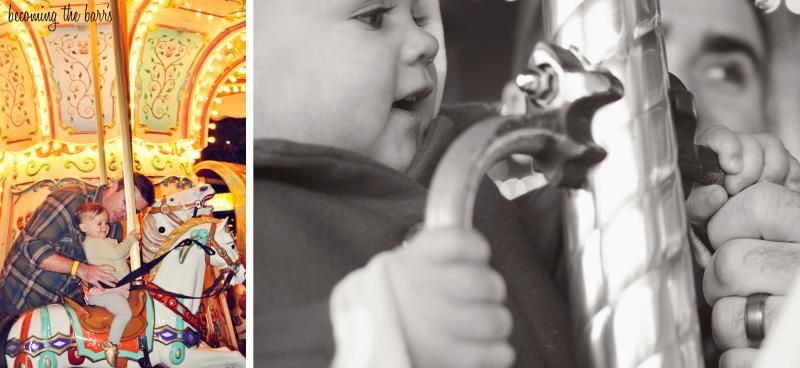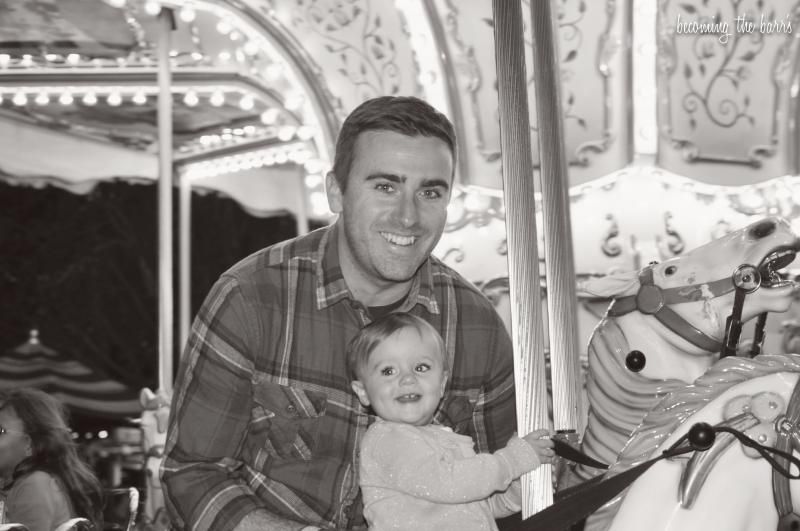 She sat proudly, dancing with anticipation before each spin began. The "Wow"s and coos that poured out of her mouth were music to our ears and we couldn't hide our happiness for her if we wanted to!
Seeing Disney through the lit-up eyes of our child was everything we thought it would be and more. So much more. So magical, so exhilarating, and here comes even more cheesiness - so heartwarming.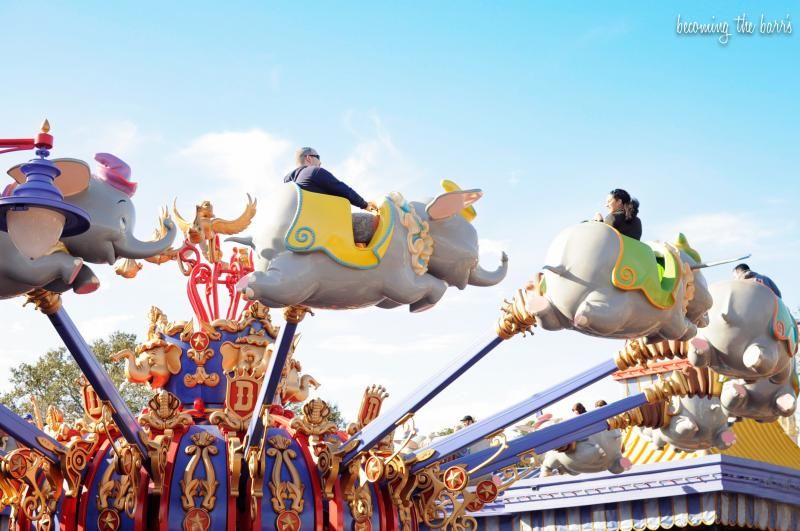 We let the inner-child in both of us out, dancing in the streets with characters, singing along to Disney tunes, and letting loose - showing our child just how great it truly is to be a child.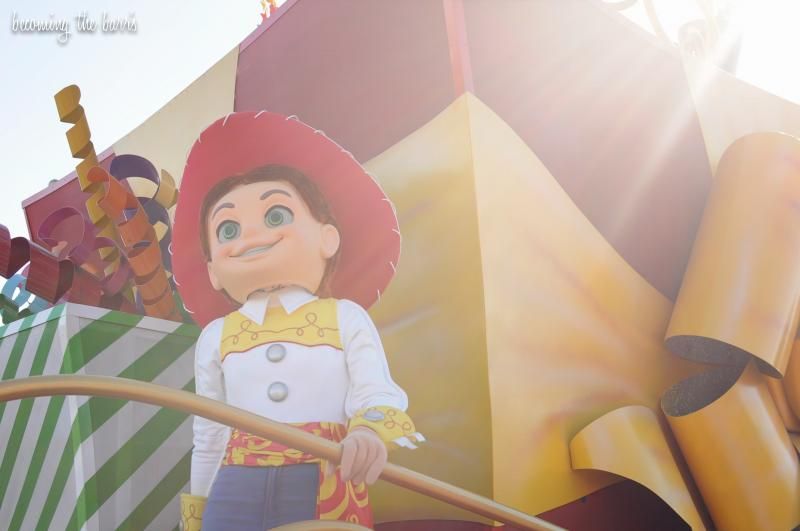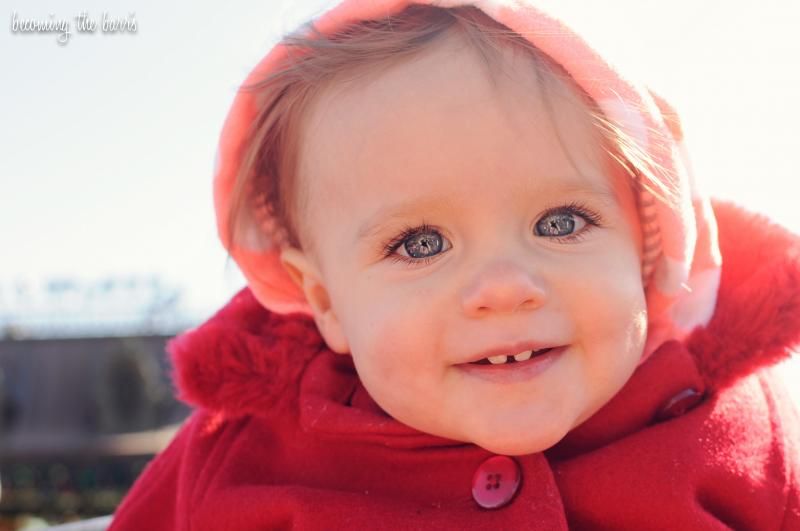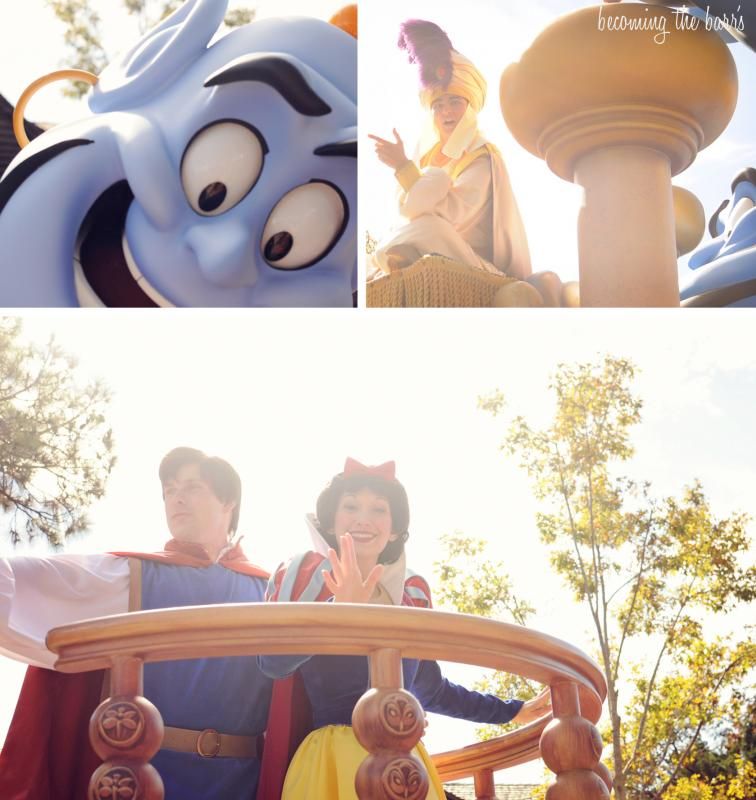 We met princesses, which may not have been her favorite..?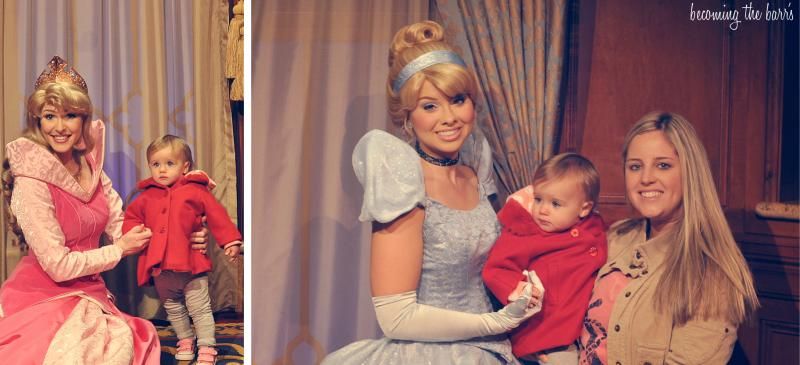 But of course, she got to meet her most favorite character of 'em all - the one and only Mickey Mouse.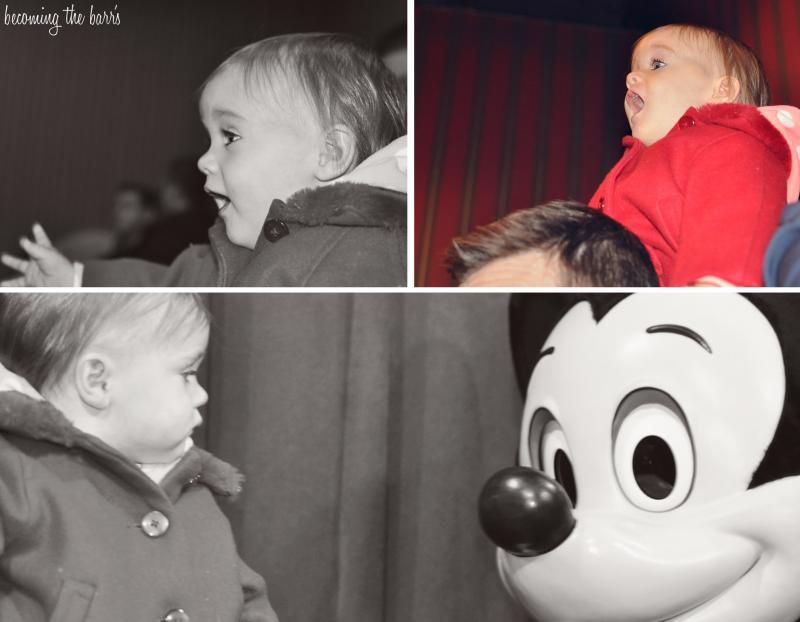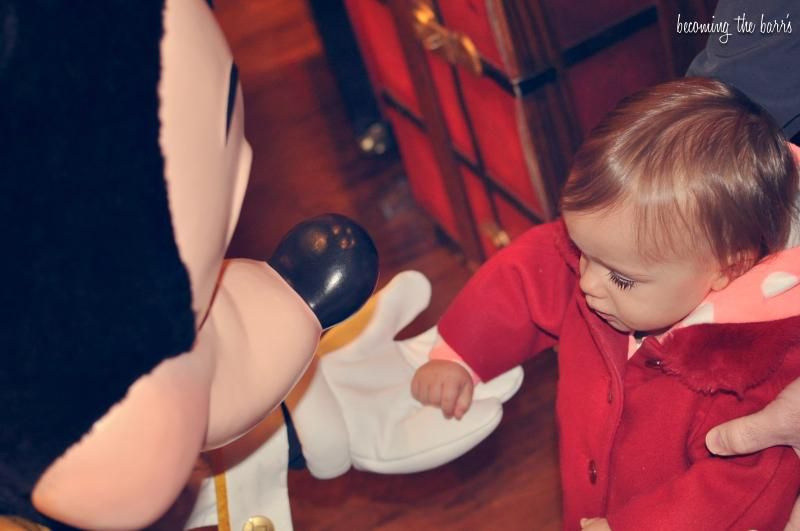 She may or may not have had a meltdown upon leaving that beloved talking mouse.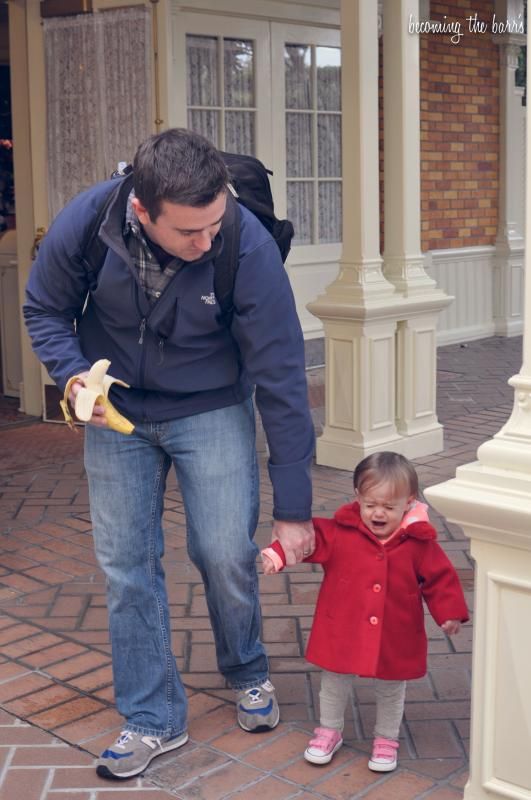 Yup, she did. And she was laughing behind the next corner just as quickly.
In between my own dancing and excitement, I tried my best to capture her special day - our special trip - the one where she earned those treasured ears.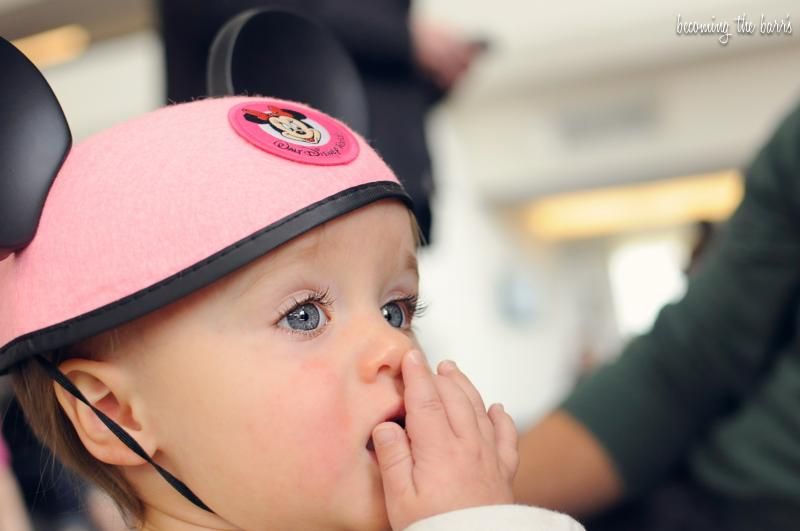 She sang, she laughed, she danced, she froze (and we felt bad), she watched characters dance right in front of her face, she went on all the rides she could, and she slept. Sweet, sweet sleeping while Mommy & Daddy toured Disney like we never had before.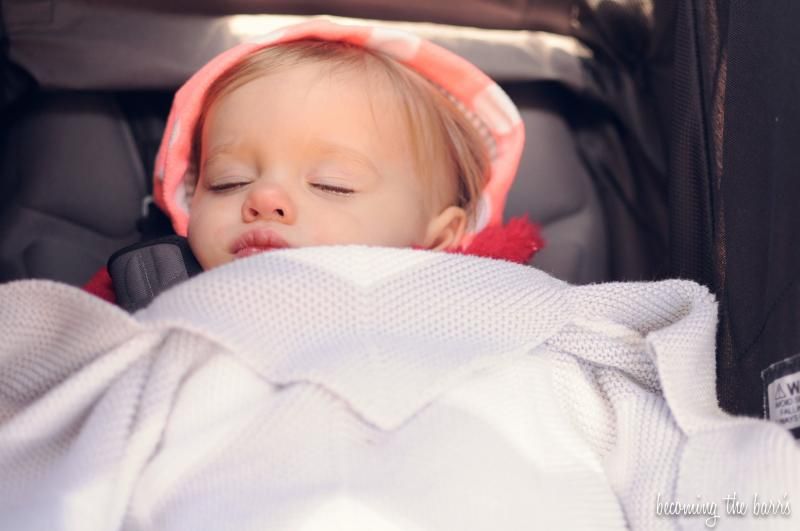 We weren't in a rush to beat the lines of Space Mountain, and then haul butt to go directly to Thunder Mountain and Splash Mountain immediately after. Nope, we took it easy. We actually took in the beautiful views that Disney had to offer, and enjoyed the detail that goes into every single corner of Disney. It was certainly a different experience - and I mean that in a wonderful way.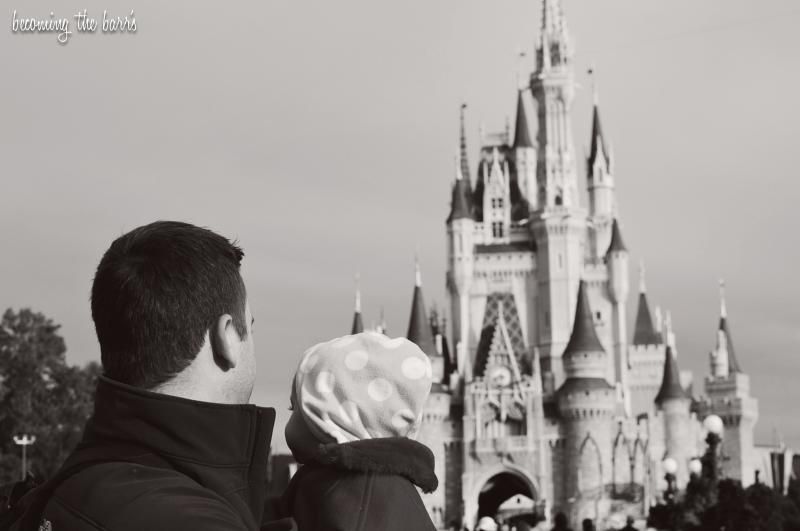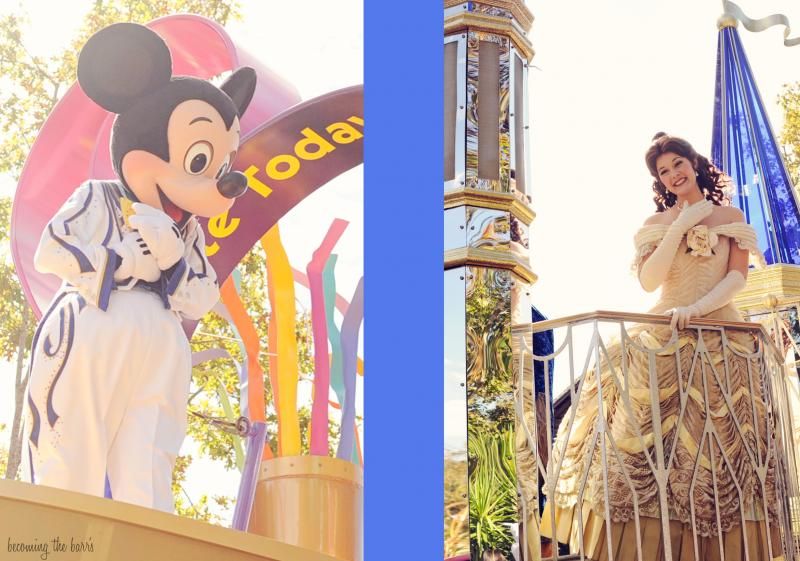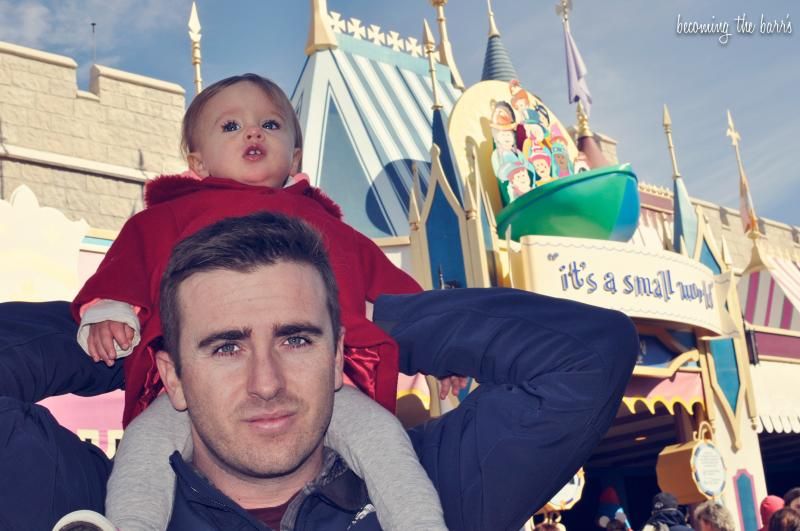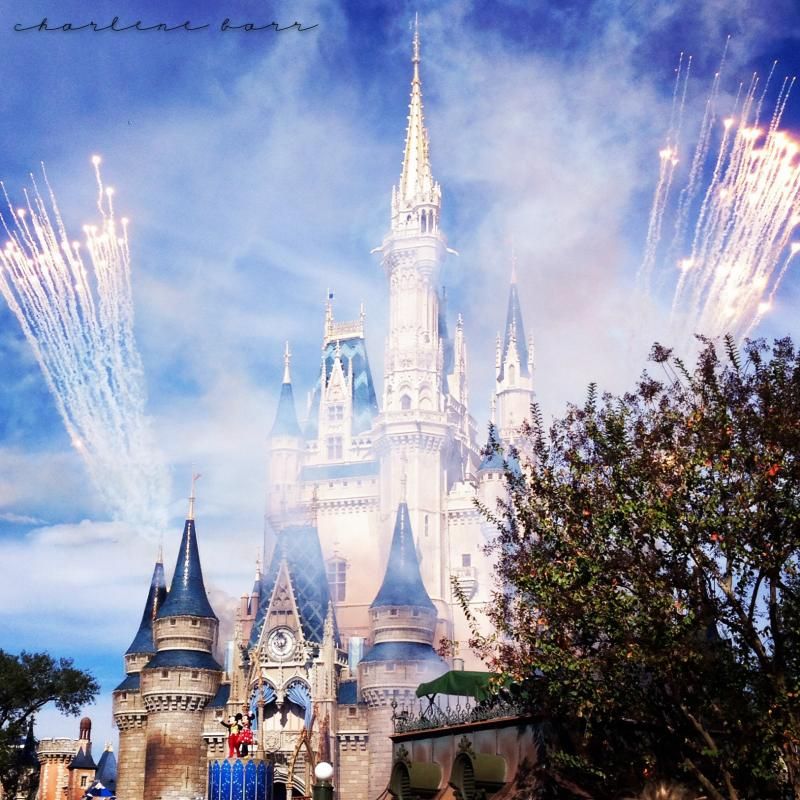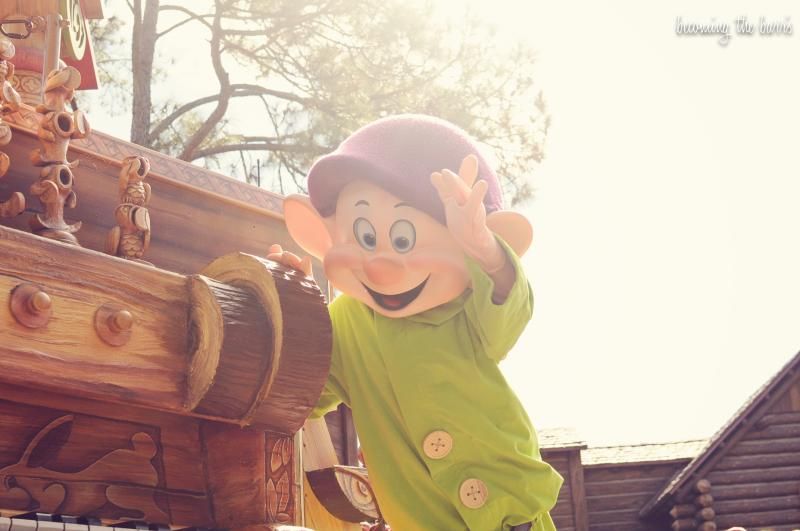 And if I may suggest one 'must-do' Disney experience -- Chef Mickey's character breakfast!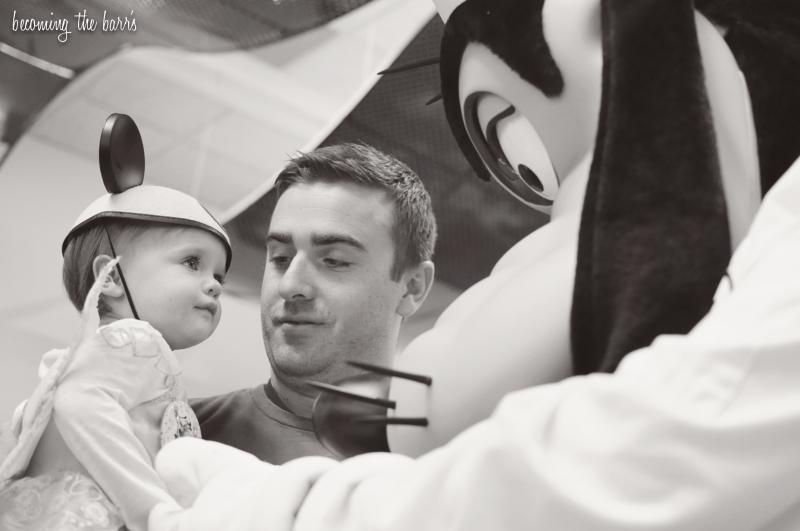 She absolutely loved seeing the characters. She could barely contain herself, trying to escape her seat like a ninja and pointing and squeezing her fists in pure excitement.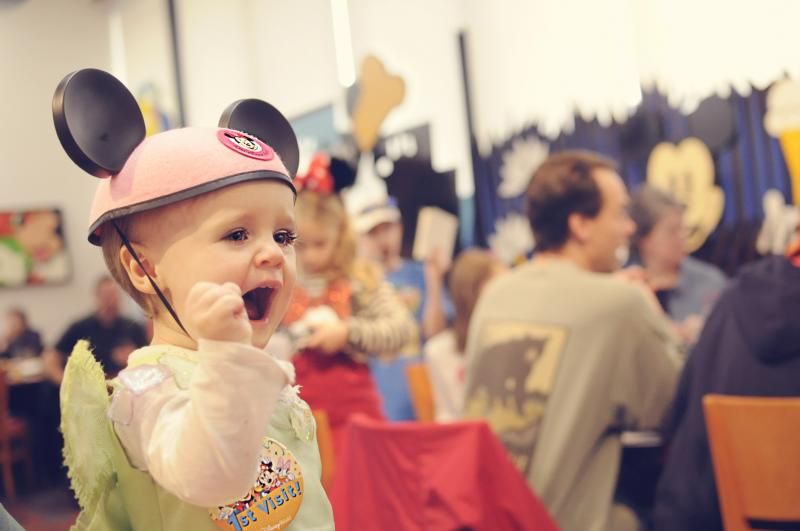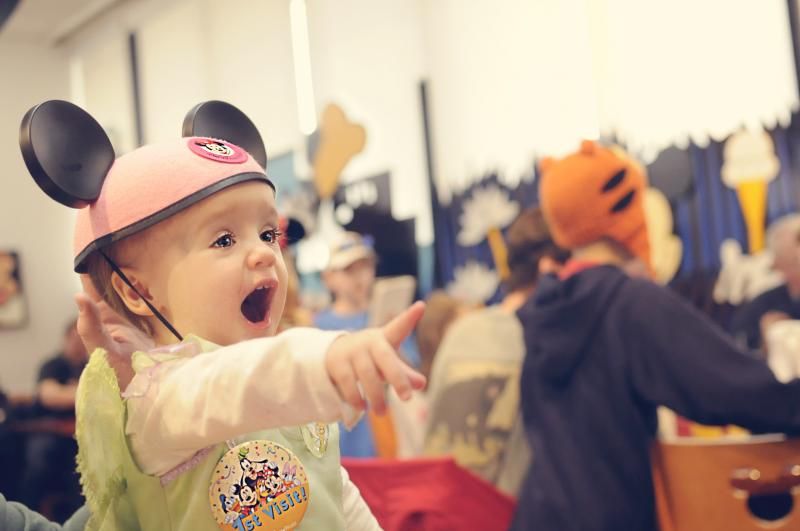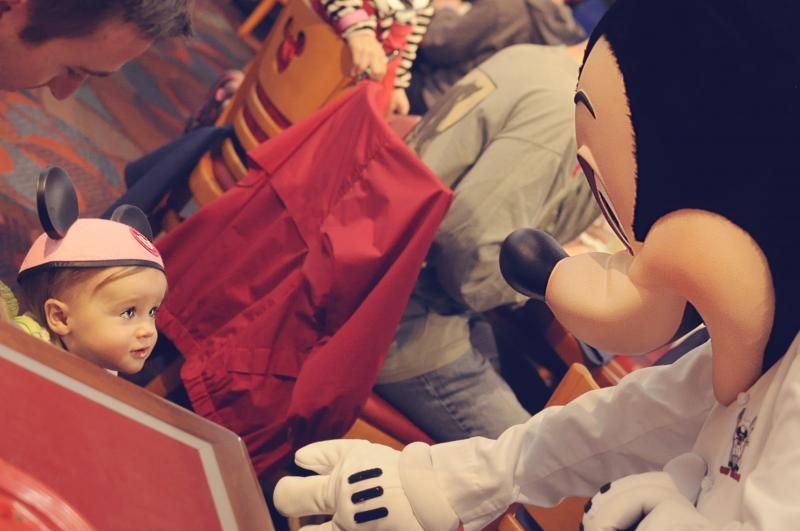 Mickey has her heart. Those Mickey waffles were just as much a hit as the big guy himself - almost. And a close second was Minnie Mouse.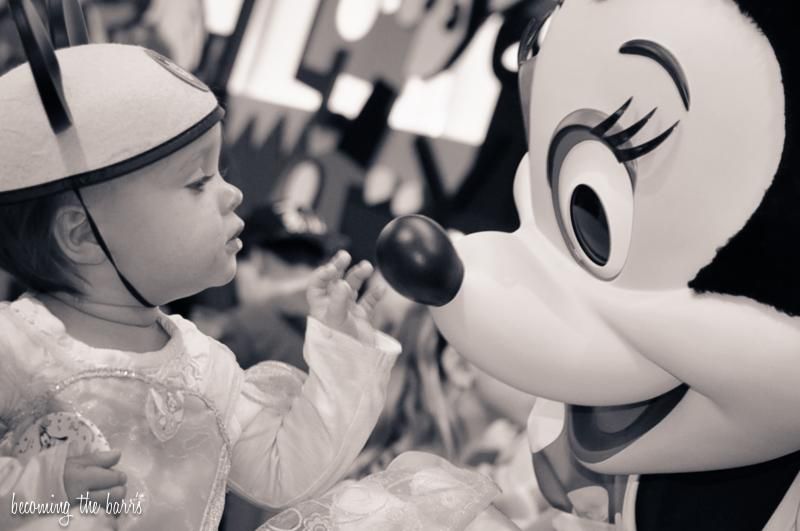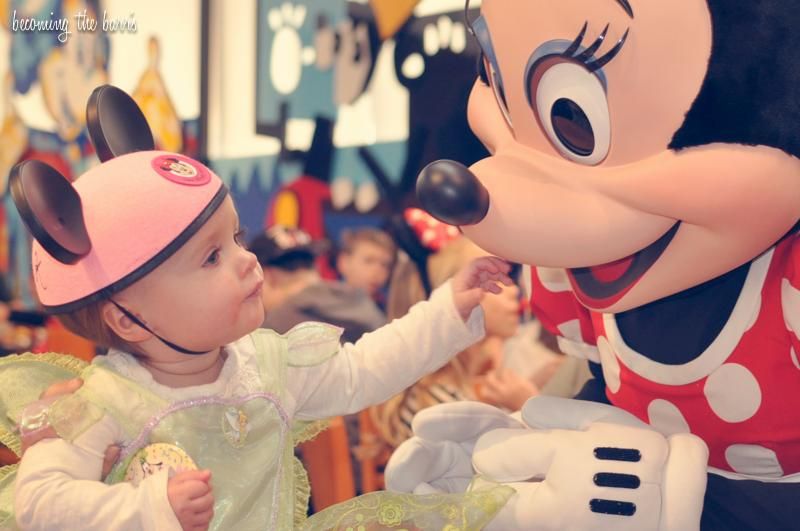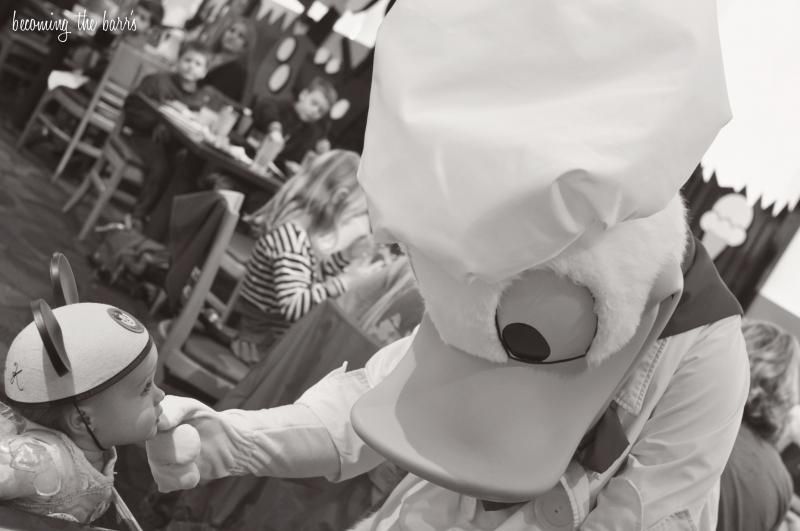 We also enjoyed New Years Dinner at the Polynesian Resort's 'Ohana restaurant, where we drank from pineapples and danced for leis in the aisles. I read
this review
prior to going, and we were sold.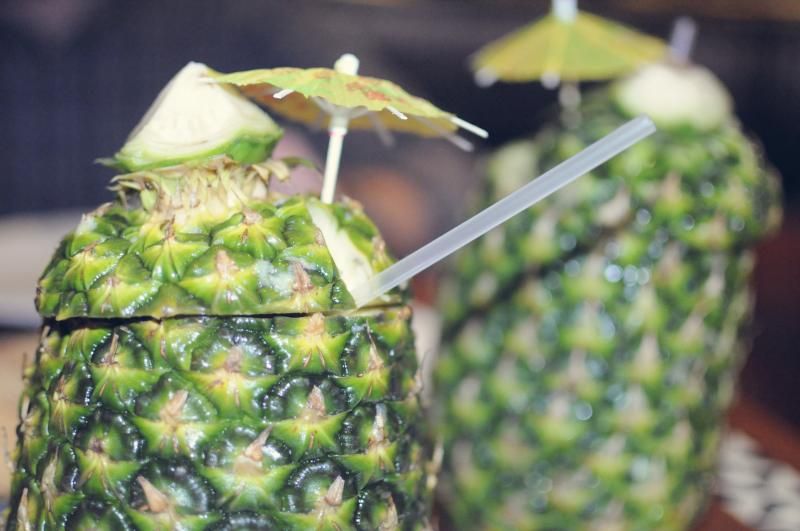 And then, shortly after the magic of each vacation day came to a hault, the magic of each vacation night began.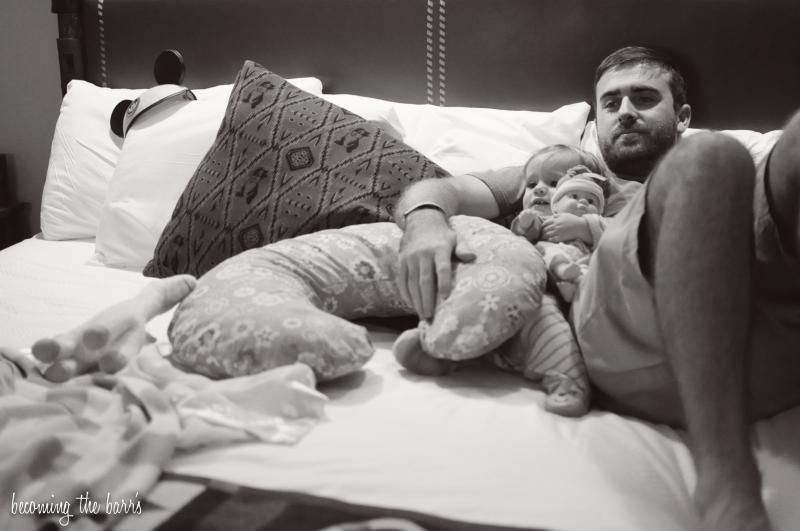 We watched the Disney Resort TV, and enjoyed Duffy The Disney Bear's bed time story each night with milk and cuddles.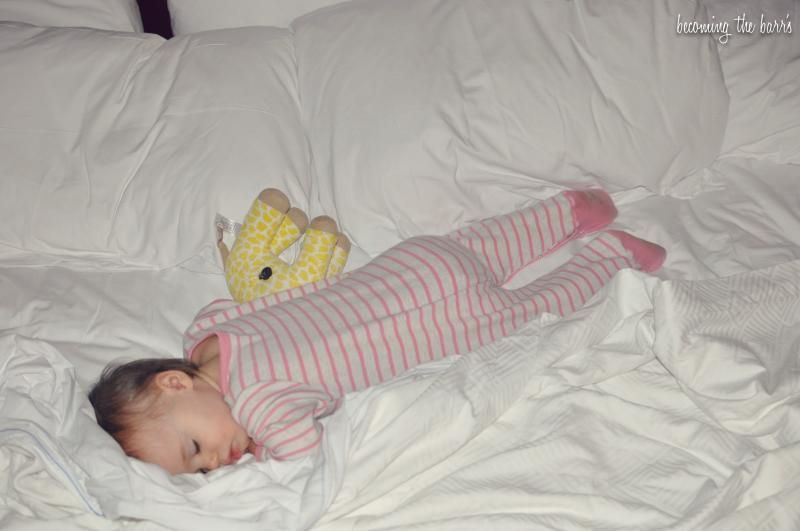 She even spent lots of time in bed with mommy & daddy while waking up from her pack & play bright and early each morning. We were more than happy to share our space with this sweet girl each morning.
~~~~
The memories made were unforgettable. The memories made were magical. The memories made will remain deep in our hearts as this special place provided the most beautiful backdrop to our family vacation. We sure do hope to See Ya Real Soon, Mickey. Thanks for making our time so wonderful at the place 'where dreams come true!'
And until next time, stay magical!