Somewhere between the 'I-feel-like-Super-Mom' days and the 'Did-she-really-just-watch-TV-and-hang-around-all-day-in-her-pajamas?' days are relatively common days that we generally strive for. Sure, I wish I could feel like Super Mom everyday, but being 100% honest, those days seem to happen less frequently than the pajama days. So you know, those in between days - where we do a little bit of learning, a little bit of dancing, and a little bit of cuddling while watching some Mickey Mouse clubhouse – are what keep us happy and content around here.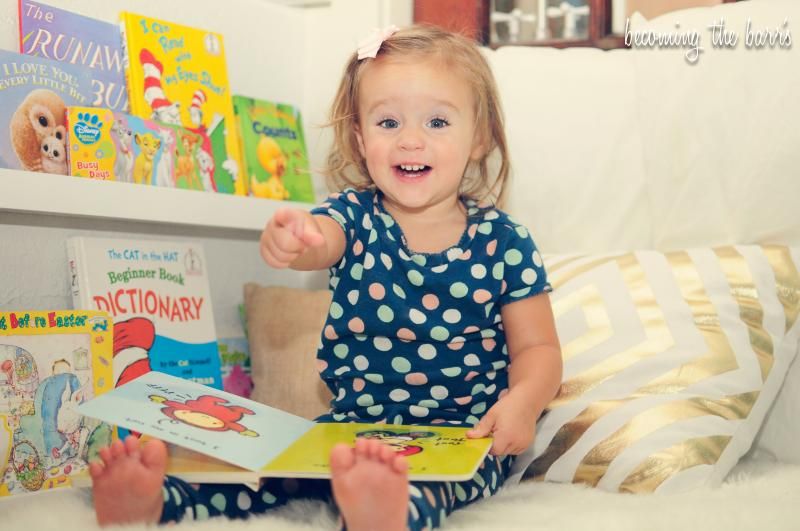 The bittersweet truth is that my days at home with
just
a tot are dwindling down. I am beyond excited to welcome E's little sister into this world and have tons of sweet newborn cuddles and watch the two of them bond, yet I am also feeling a bit sad for how E's whole little world is about to change and she really doesn't know what she's in for. Surely her time with Mommy & Daddy will have to be split with her sis now and it won't be ALL about E anymore (yet I will do my best to love on her just as much as I do now!) But I know she will absolutely love being a big sister and having a pretty little babe to love on and help Mommy take care of!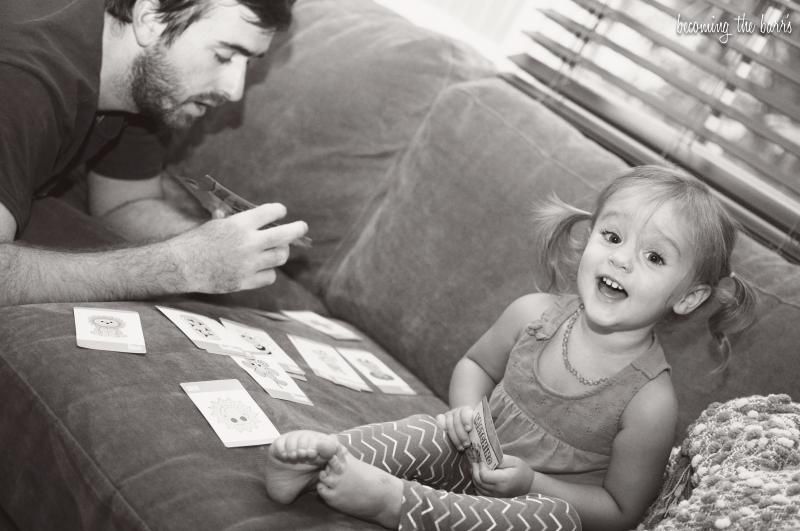 So in the mean time, I thought I'd share a little about how our days at home usually go. Yes, there are plenty of days filled with play dates, park dates, shopping trips, and more – but here, let's just take a little look at life at HOME with just my toddler ☺ They sure are wonderful! (and tiring, of course!)
Daddy usually leaves the house before E or myself are even awake. He gives kisses to his sleepy girls and is on his way before the sun comes up. Shortly after, E makes her way from her room into our bed (if she didn't already do so at 5am!). She walks right in, shuts the door behind her, and hops in bed under the blankets to cuddle with me and get just a little more sleep in. Our mornings together are glorious.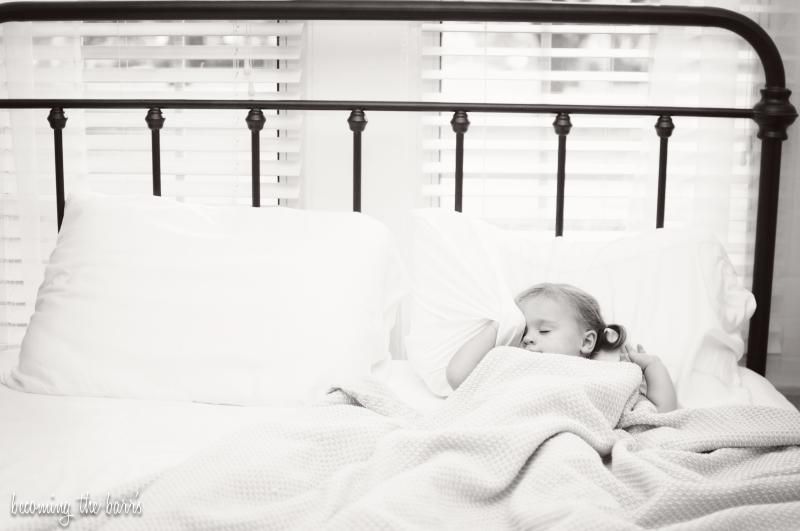 Not long after, she's begging me to 'Come on Momma! Get up! Time for 'frekfast'!" And up for the day we are. We eat a little breakfast together, watch a little Mickey Mouse Clubhouse or Doc McStuffins and Momma gets to work on the computer. She usually isn't too happy about it these days, but I gotta do what I gotta do – plus it gives her time to play independently and I love watching all her explorations and fun she has just making things up on her own.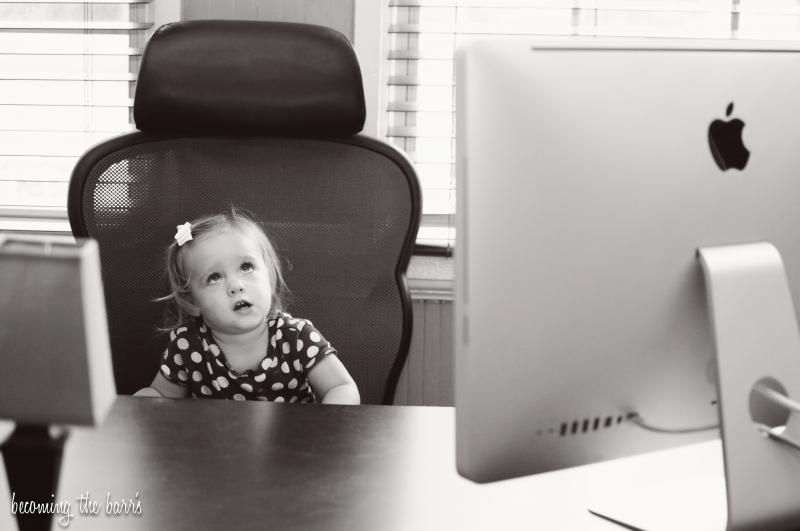 Is she mocking Momma sitting at the computer doing work..?!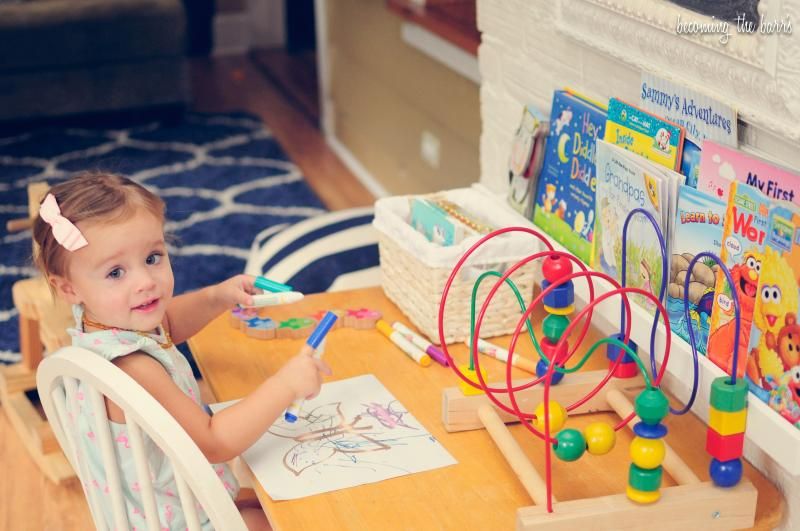 I've been trying to get her to do more activities to keep her busy - such as painting, coloring with markers, colored pencils, etc. (Somehow the girl still finds her way into the permanent markers, which she excitedly draws all down her legs with) and she's been really into flash cards and such.

We've been making things for her sissy so she has something to bring when she visits her in the hospital :) She has been saying 'Mine!' to most of the gifts when we're done, so the other day while strolling through the aisles of Hobby Lobby I gave her a little life lesson on sharing! Ha...but later that day at home after painting a little wooden train for her sis, I told her we can wrap it up for her sister and she held it up, looked at me and said "I share!" - so proud of that sweet, pretty girl! ;)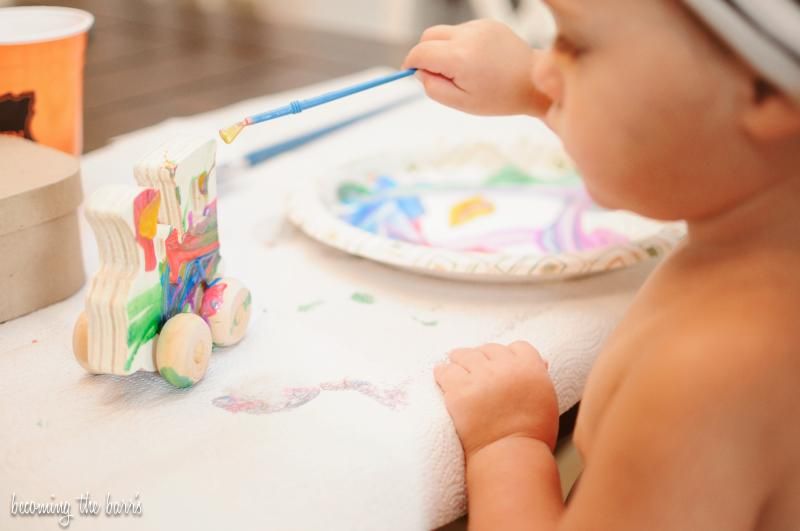 GG brought her these flash cards/matching cards when she came to visit and E has been in love with them! She's got all the animals/insects down on them and matches them up every time, proudly celebrating each match with a big "I DID IT!"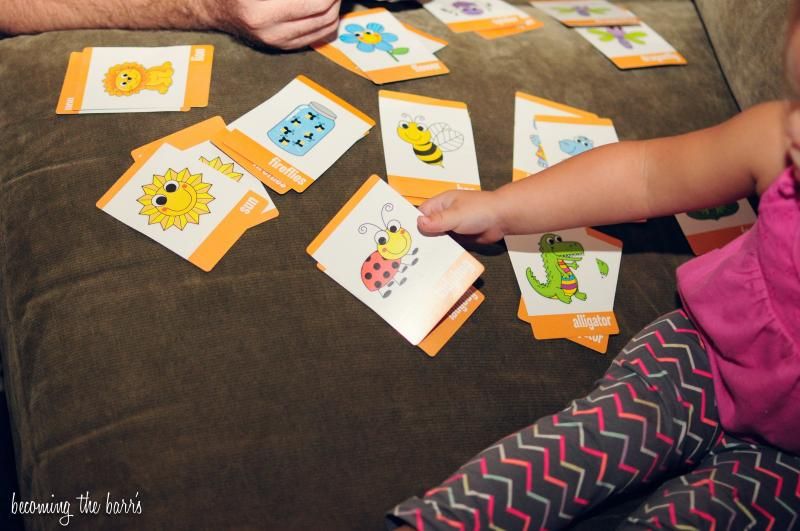 Of course there are the rainy days where the park is certainly not an option, so that's when we look out the window, talk about the rain and thunder and stay inside to play our own games! Or we read, lots and LOTS of stories, because of course we need "more 'tories', right Momma?"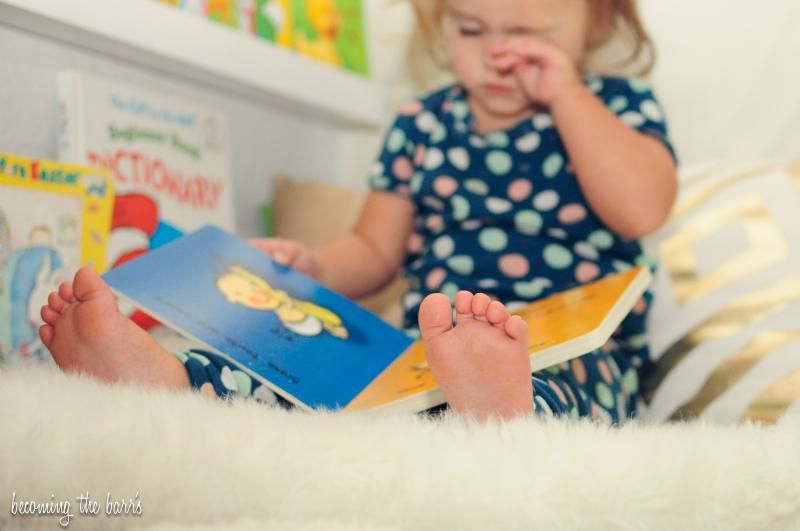 And we watch a little TV, too. Or well, she does while Momma works! Yes, I'm aware that TV is not the best option. But I'm also not going to deny that it happens around here! Luckily this girl learns a lot from Mickey Mouse Clubhouse and it shocks me the stuff she screams at the TV while interacting with good ol' Oh Tooooodles!
We eat lunch together (and with a Gestational Diabetes diet, I pretty much eat the same lunches as her..We keep it pretty toddler friendly around here for Momma, too! Not much longer, though), we read stories before nap time and then she takes her nap while I try to tidy up the damage left behind from the toddler tornado that she is.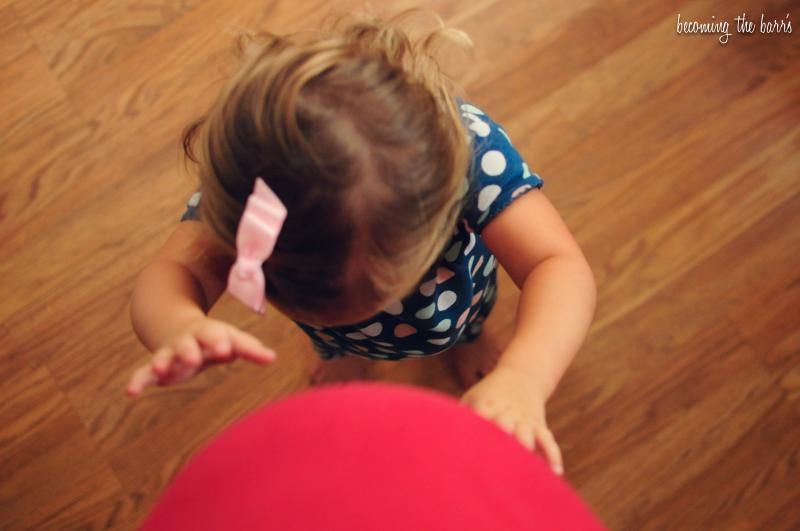 If we can't take it any longer on rainy days, or if we get a little stir crazy, we go outside and play, even if it's drizzling. Or we go for a walk only to get rained on anyway. Fun stuff.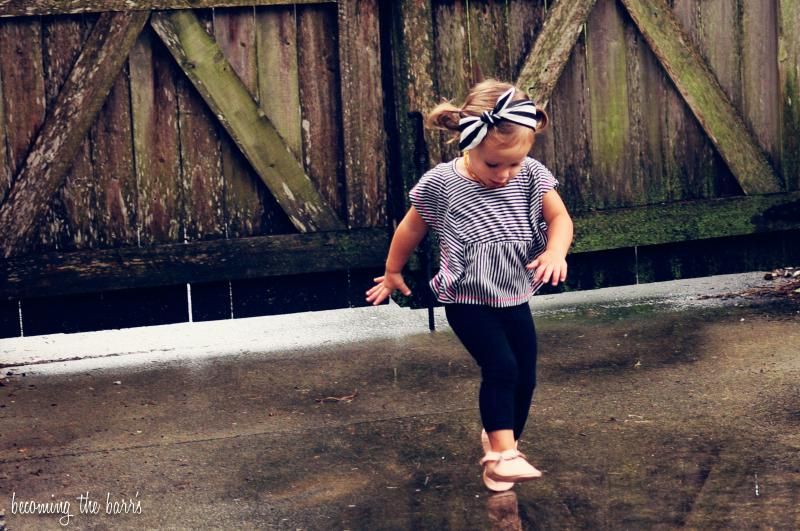 When the weather is nice, we have sidewalk chalk days, trike days, pool days, and run-around-like-crazy-falling-a-million-times-days outside.

Yes, I jump the gun on Fall.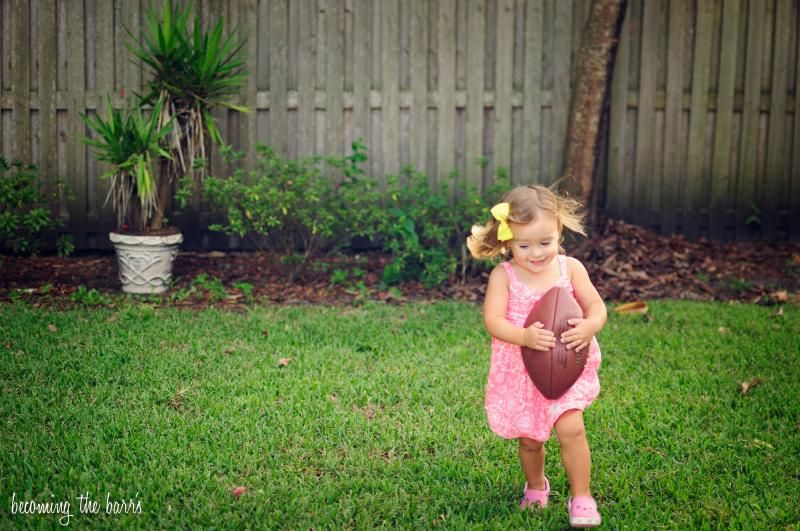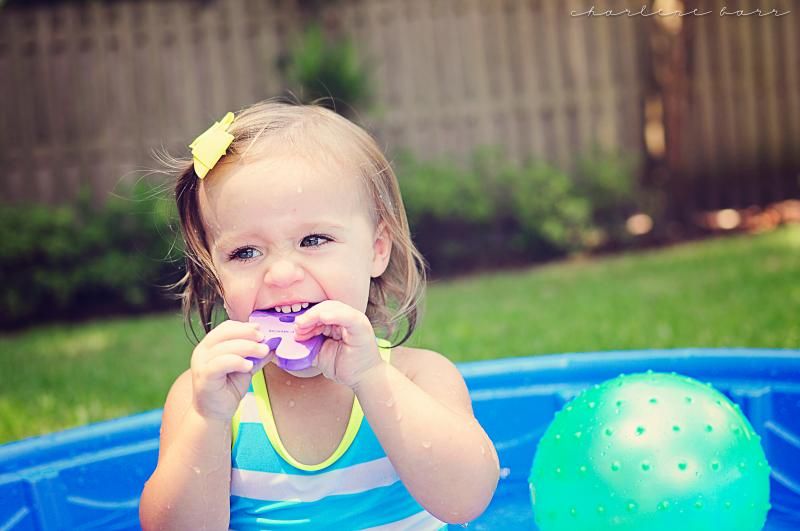 And she plays a TON with this guy, chasing him around and making herself crack up while petting and hugging and tugging on him. They love each other :)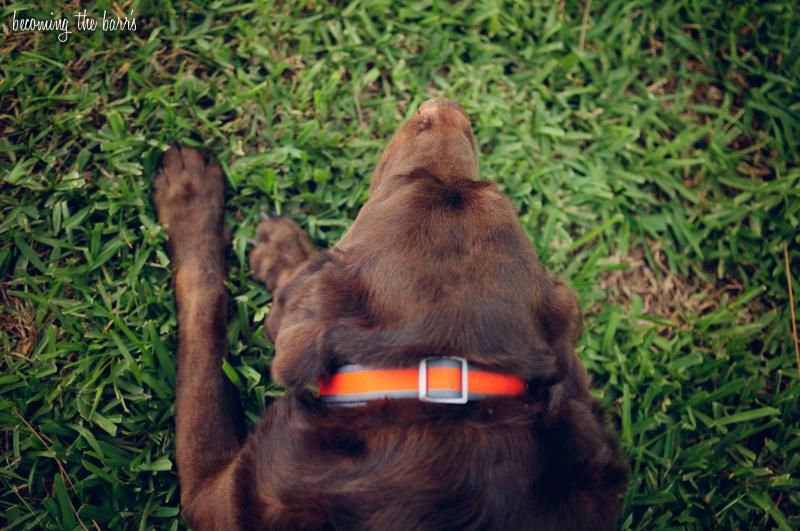 Daddy's schedule varies between working nights, weekends, days, etc. (we obviously love when he works days the most) and we're able to wind down and tidy up before he gets home and eat dinner together as a family before the two of us put E to bed together. Those days are all of our favorites and I'm thankful when we get to do that. Now he's wrapping up a nicer schedule rotation to start a less-than-desirable schedule on OB - so our days change week to week sometimes and always month to month. I try to maintain a normal routine with E, but she's pretty good and flexible when things change so frequently.
Super Mom days are wonderful. The days where I feel I've accomplished nothing and felt more frustrated than not, I feel pretty down about my job as Mom. But I know she wakes up every day excited about our day and doesn't view me any different, even when I feel I've not done my best. My days at home with just my tot can get hectic, especially because I do work from home and some stuff requires a deadline. Otherwise, I'll wait until my little beauty goes to sleep and catch up on work at night. No matter how hectic or frustrated I get at times, I 100% would not have it any other way! She lights up my days in so many ways and I can never get tired of the new surprises she springs upon me each day. We always have so many stories for Daddy when he gets home. And with the new addition of baby girl coming soon, we know our days may be different than they are now, but our stories for Daddy will only grow more and more exciting! And this little happy girl is ready to take 'Big Sister' role on like it's her job.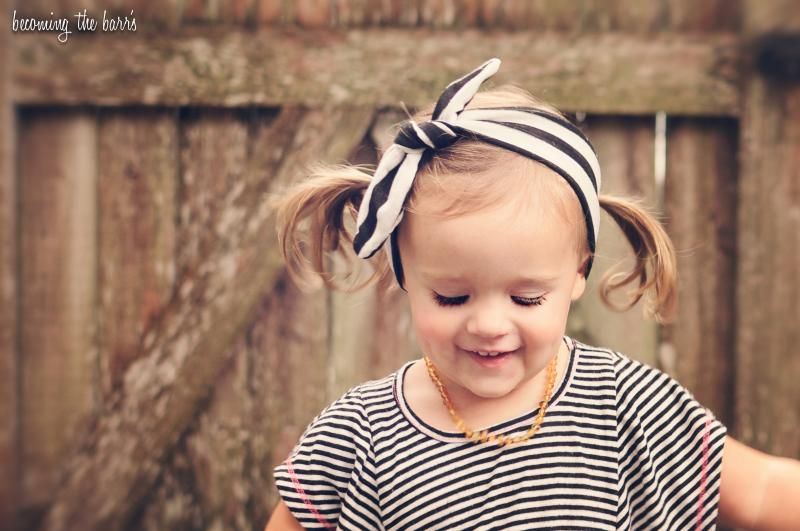 Here's to the toddler days!