Horses trotting along cobblestone streets became a sound we quickly grew accustomed to this weekend. Exploring the historic streets and squares of Savannah had us oohing and ahhing with every turn we made.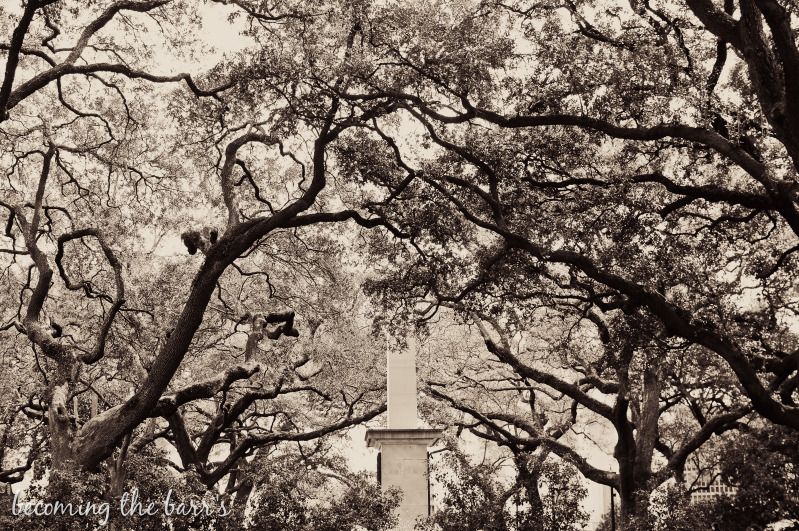 Being that J had an off* weekend, we decided to take the trip to Savannah, Georgia - somewhere I've been longing to visit just to explore the beautiful sights I somehow knew it had to offer.
*I use the word 'off' very loosely, because he certainly had much to study for (boards!) but it was a weekend in between terms where he was willing to spend time with meee :)
We arrived just in time to view a beautiful sunset outside our window. A sunset that immediately followed a quick rain shower, and we enjoyed some delicious Blue Moon beers before heading out for a stroll around town (and then brought a couple beers for the road - because in Savannah, you can get drinks TO GO wherever you'd like!) A walking town with drinks on the go - you really can't go wrong!
Oh, and -- while walking with a drink, we turned a corner to hear our wedding song playing throughout the streets and we were happy...vacation happy...and you can't beat that!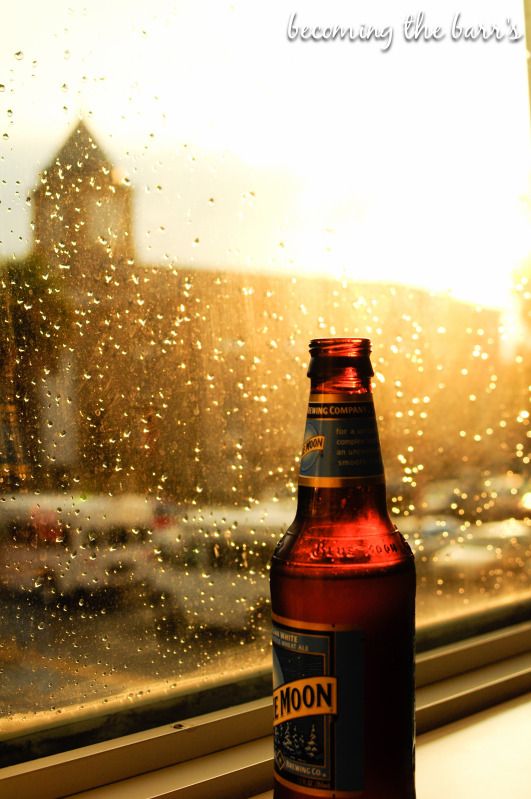 The drinks came in abundance, and the food was just as tasty as you'd expect southern comfort food to be. I had the best grits I've ever eaten in my whole life so far while sipping on a bloody mary (which might not be saying very much seeing as though I didn't eat grits for the first time until I moved to Tallahassee at 18, but would you expect grits to get any better than in Savannah?)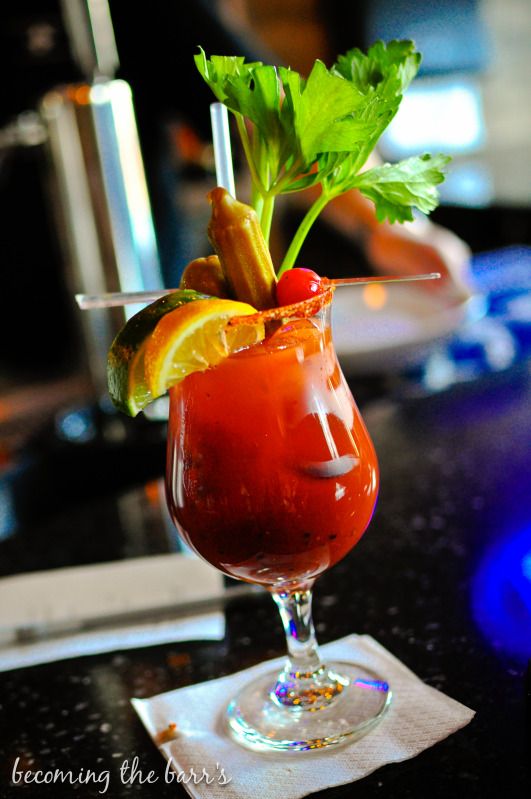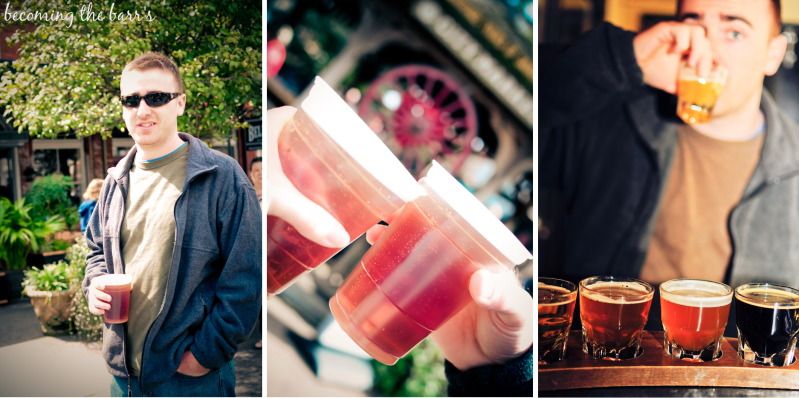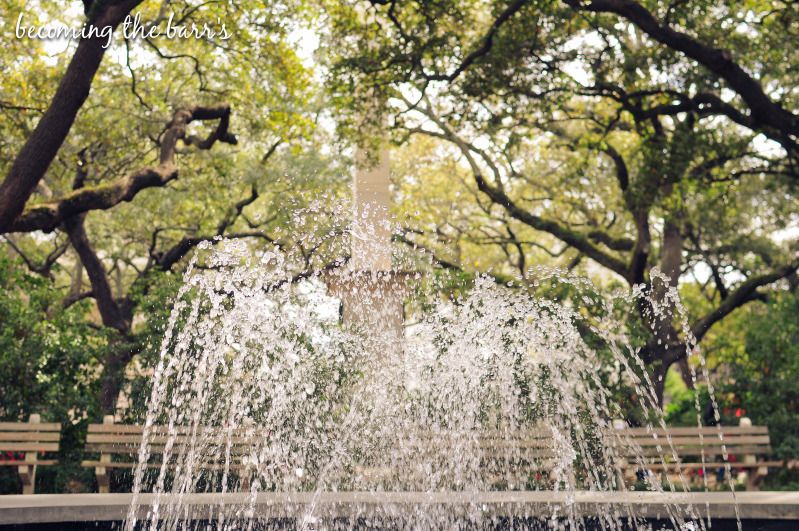 Live Oaks draped Spanish moss and created the most majestic backdrop everywhere we walked. And what did I do about that? Pretty much walked with my neck tilted upwards and took pictures every couple feet. I couldn't really get over them - nor the way each either intertwined like they were meant to be, or
almost
perfectly lined pathways for us to walk along in pure awe of those beauties!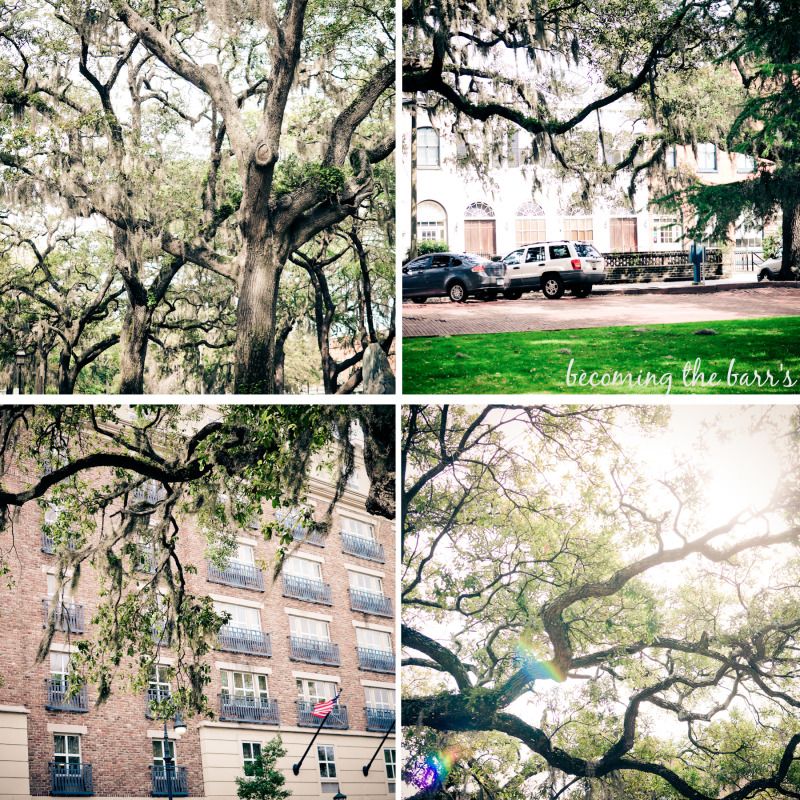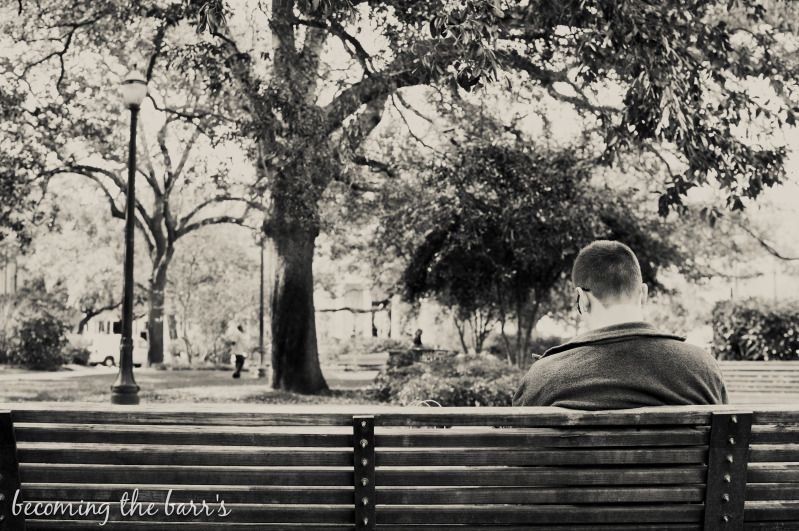 Mama always said, "Life is like a box of chocolates..never know whatcha gonna get!"
The storefronts, churches, and mansions lining the historic streets are full of architecture that emanates southern charm.
It was beautiful.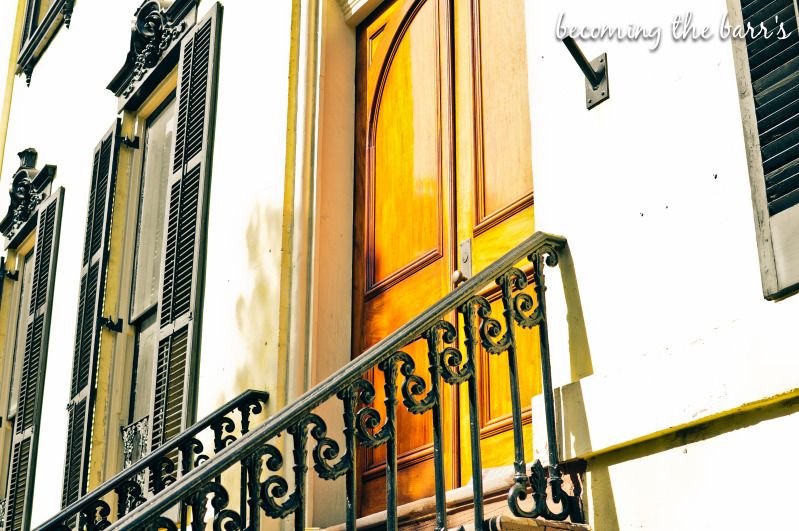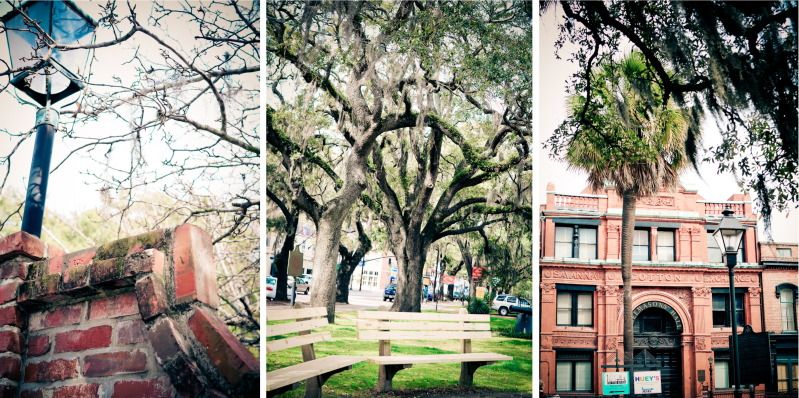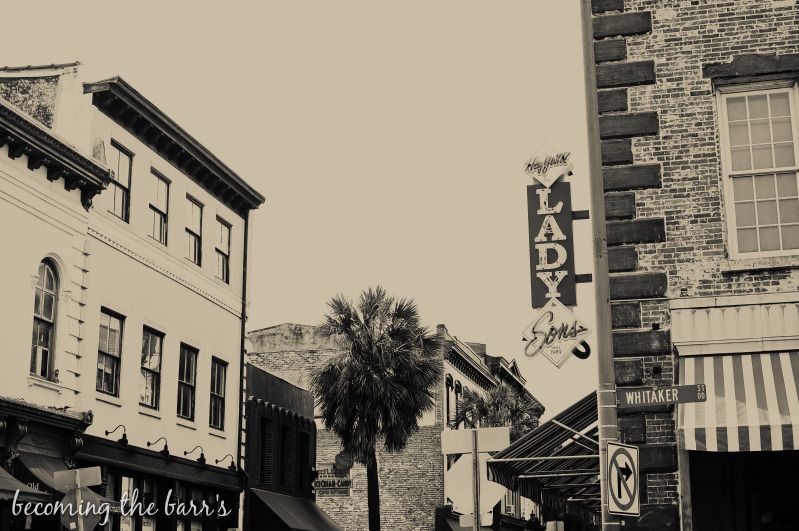 Oh, hey yall, it's Paula Deen's restaurant!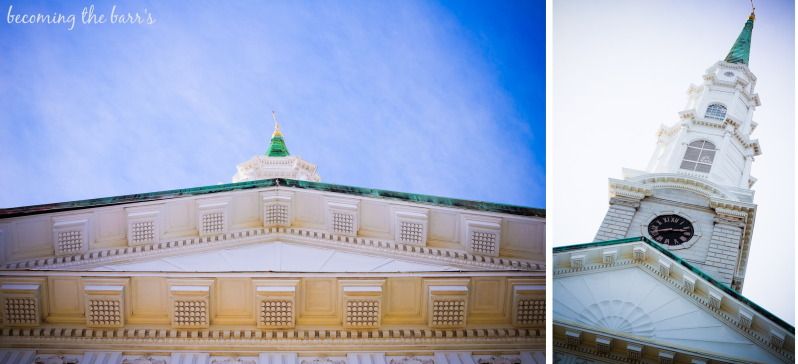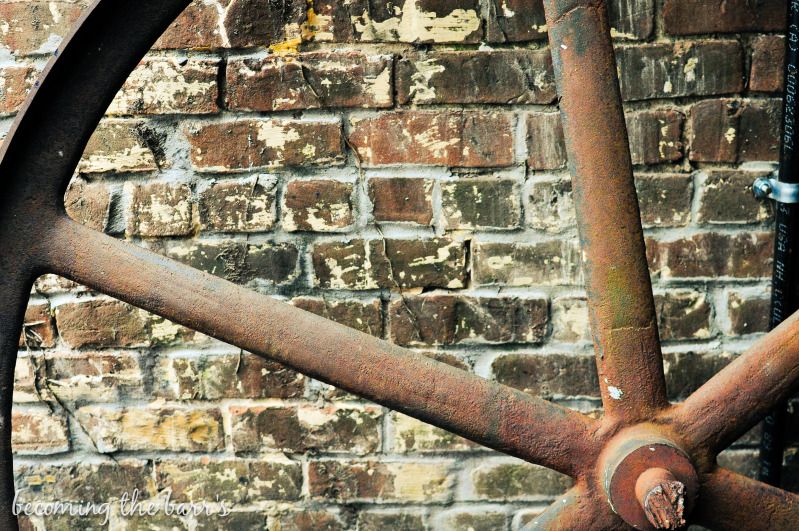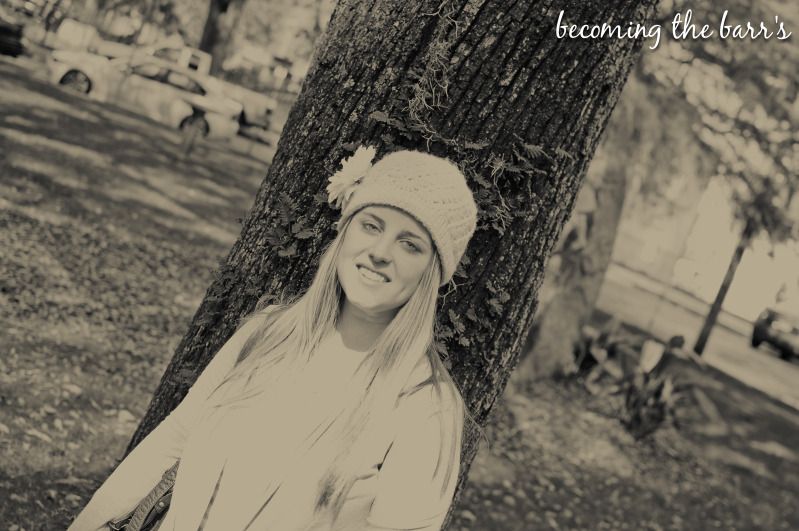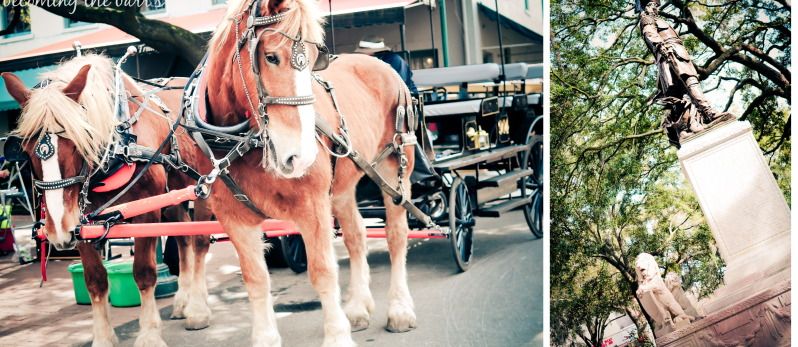 We stayed at the Hilton Garden Inn Savannah Historic District and loved it. It was an amazing location within walking distance to everything. We didn't move our car once :)
City Market was on one side of our hotel, and River Street on the other side. Both beautiful areas to walk around, grab a drink, and take in the views.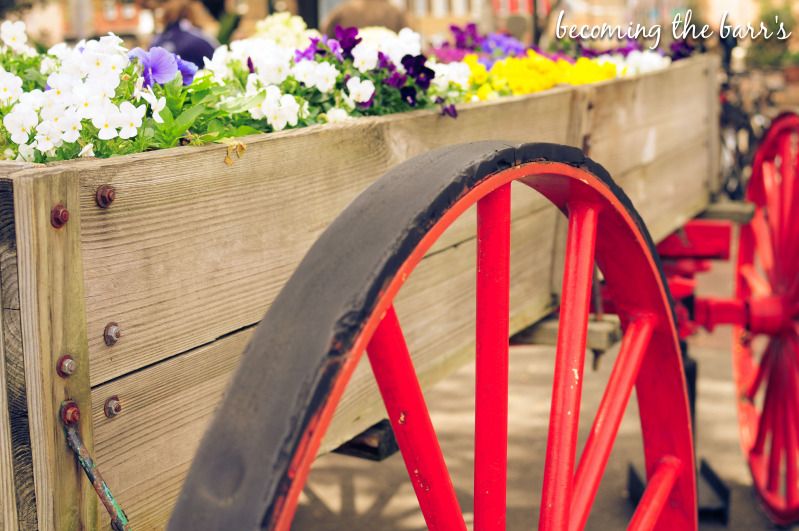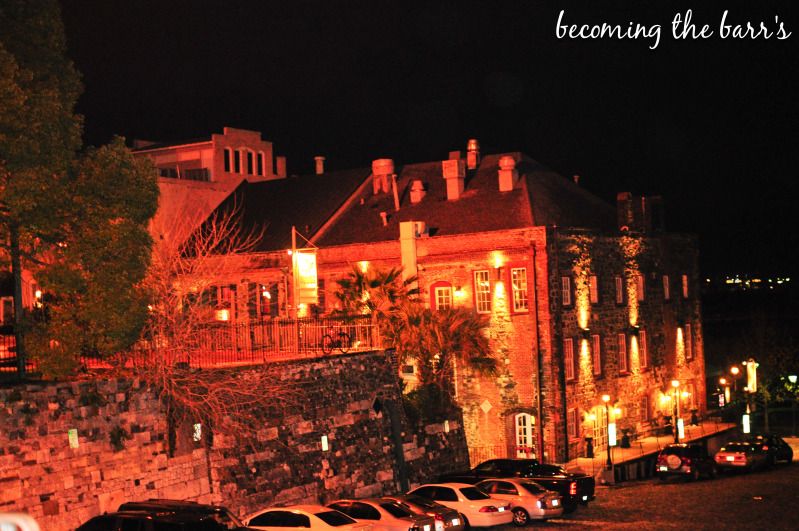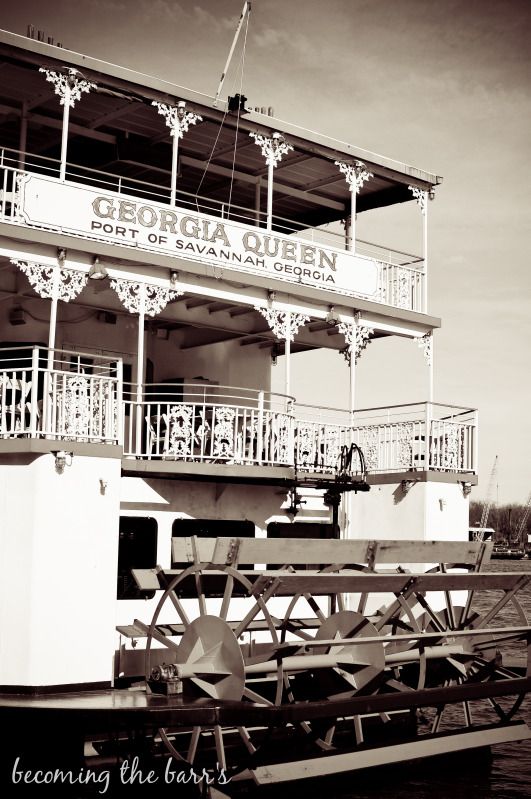 Oh yeah, and East Jones Street - we yearn to own a home on you one day! We looked like young children as we passed through E. Jones St. with our jaws dropped and sounded even more like children speaking about them. We would looove to live on that street someday - period!
Until next time, I'm keeping Savannah on my mind!