Picking up your life and moving to a completely new area can bring about a myriad of emotions in both good and bad ways, and leave you with a mysterious/hazy view of your future. Two nights before picking up and moving here for J to start medical school, I was cuddled up in bed with Grizz around, and J was..well I'm not quite sure, but he wasn't with me at this moment. This song came on TV (and yes, I may get made fun for feeling this way from this song being that it's Miley Cyrus, but..whatever! haha) I heard these lyrics..
Every step I'm takin'
Every move I make
Feels lost with no direction,
My faith is shakin'
But I gotta keep tryin'
Gotta keep my head held high
There's always gonna be another mountain
I'm always gonna wanna make it move
Always gonna be an uphill battle
Sometimes I'm gonna have to lose
Ain't about how fast I get there
Ain't about what's waitin' on the other side
It's the climb
The struggles I'm facing
The chances I'm taking
Sometimes might knock me down, but
No I'm not breaking
I may not know it, but
These are the moments that
I'm gonna remember most
I've just gotta keep goin', and
I gotta be strong
Keep on movin'
Keep climbin'
Keep the faith baby
It's all about, it's all about
the climb
And I thought, "Ahhh, this is such a nerve-racking moment in our lives..I have no idea what it will be like to live in another state.. What am I going to do for a job? How easy will it be to make all new friends? How is it going to be living this far from family? How busy will J really be? Will I ever see him? We have to plan a whole wedding right now..ahh, please just let everything turn out well!"
Well folks, we got lucky! I got a job the first week we moved here, J worked out a schedule where he'd get to school around 6 am so he could get home around 6:30pm and we could eat dinner together every night, I've been able to visit family every couple months, the wedding turned out beautifully, and well, we made some AMAZING friends along the way!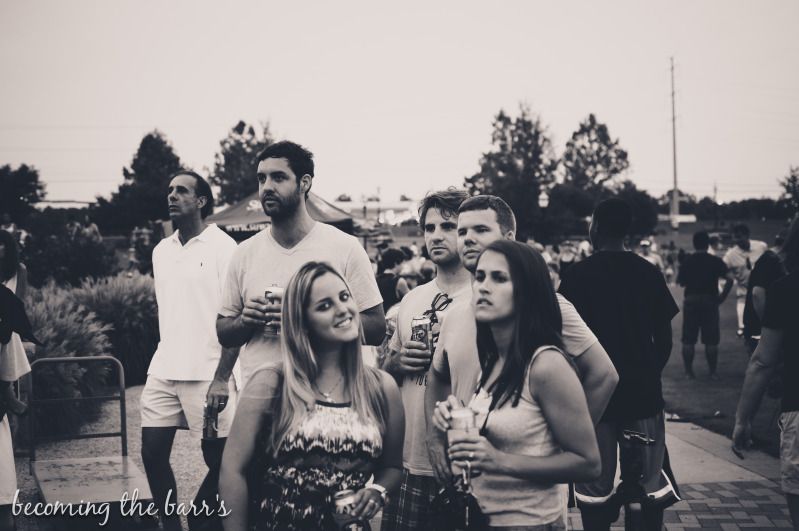 I had no idea what types of people we would meet, and while all of our friends come from different areas and different backgrounds and have different accents that I may or may not try to imitate at times ;), we've become such a tight-knit circle of friends that I greatly enjoy being around! So when I heard that same song the other night, The Climb, the exact same feelings came pouring back..except they hit me even harder.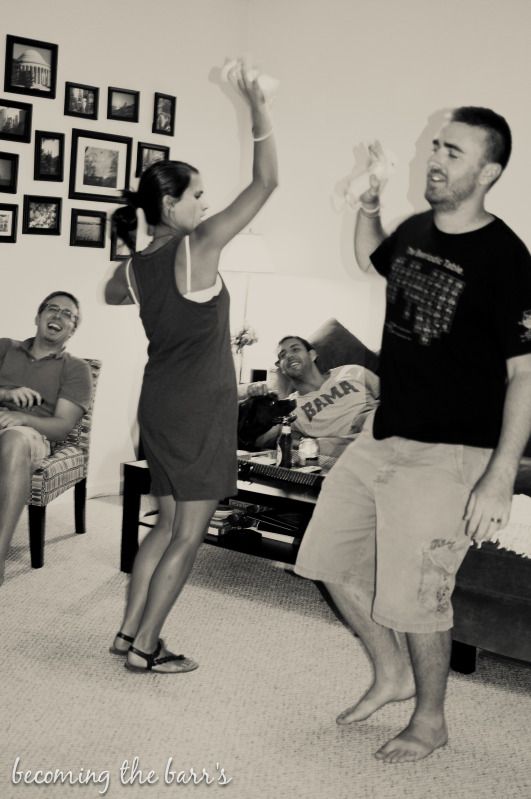 After making these wonderful friends and growing closer and closer, I realized we only have 2 months left with most of them, and then we'll be picking everything up to start the cycle over again. The friends we've made together as a couple, and the wives who have become such an incredible support group, will probably be the most missed memory of the time we've had here in the Atlanta area. Cue the sad gloomy music..haha ;)
Carly and Brian met a group of doctors and their families while vacationing at the beach..and they told them they've made it a point since med school to meet at the beach and pick right back up where they left off every year. Oh how we would love for that to happen!!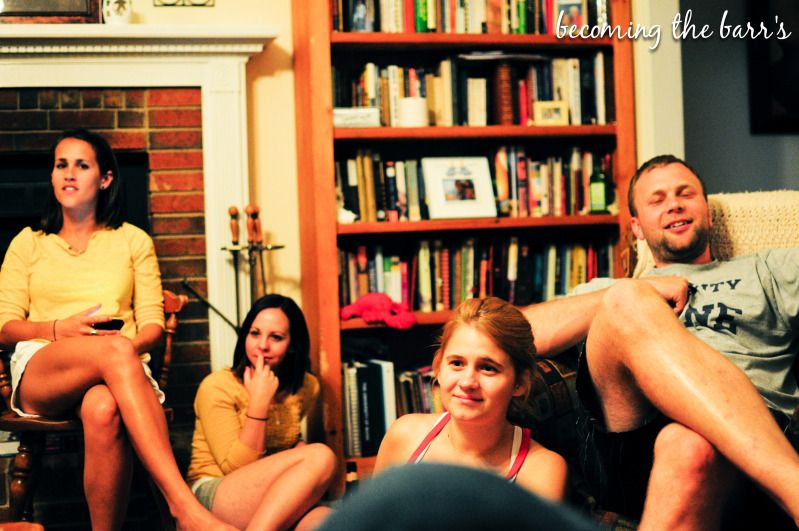 In our nearly 2 years of living here, we've built memories that will last a lifetime. Alongside our friends, we've had fun nights, drunk nights, stressful test weeks, wives leaning on each other when feeling somewhat lonely, Just Dance nights, nights we'll always remember, and nights that some just want to forget ..(drunk Yogi Bear talks, men staying up late together to watch House Hunters, TMI talks, etc.) We've thrown bridal showers for each other, and even had friends travel the 10 hours to South Florida to watch us exchange vows and celebrate with us...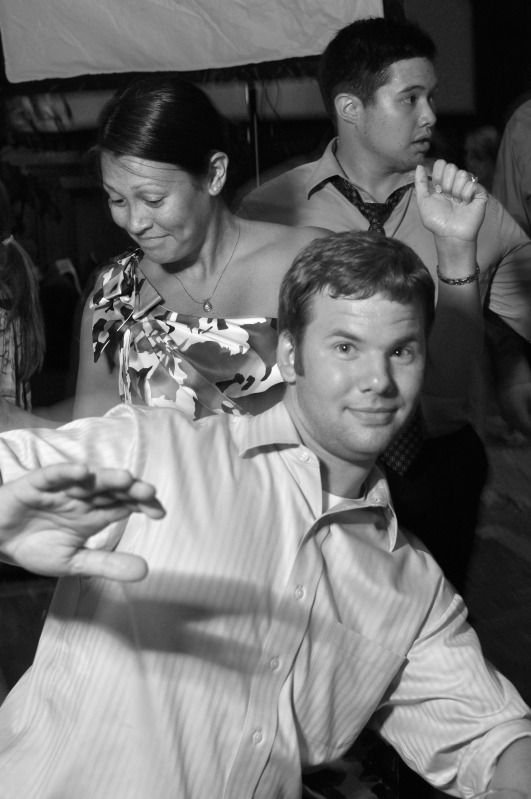 We've traveled to watch others exchange vows and celebrate with them...
And even stayed put to watch friends exchange vows right here...
We've watched little ones grow up..and bellies grow, too.
Got to witness a bromance bloom from the beginning ;) ...
We've even danced our butts off together plenty of times..
and made fools of ourselves too...
Carly and I spontaneously decided to grab some frozen yogurt last night. While the sun was setting, we took a seat on the grass to discuss just how much we will miss these moments.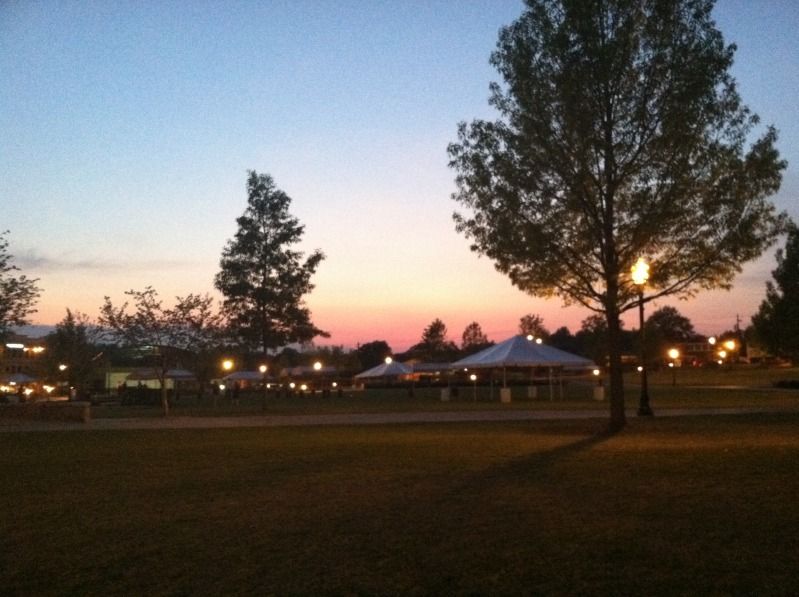 Yup, we've all had some pretty amazing times together....
and while I may not know it,
these are the moments I'm gonna remember most,
yea, just gotta keep going...
it's all about the climb!